Sageworks Lending Solution helping community banks and credit unions grow
Earlier this month, John Holt, CEO of Nutmeg State Financial Credit Union appeared on Better Connecticut to discuss how Nutmeg FCU was fulfilling its commitment to helping small businesses in their community by implementing a new digital loan application process. John commented that most banks and credit unions do not lend to small businesses, as they tend to be more focused on larger deals. For many community banks and credit unions, lending to small businesses is difficult because smaller loans cost as much to originate and administer as larger loans, but generate less income for the institution. By implementing a digital lending solution and automated back-end processes, banks and credit unions like Nutmeg FCU can make these smaller loans more profitable for the institution.
By implementing the Sageworks Loan Application, Nutmeg has created a "friendlier and easier" borrower experience. John showed how the new digital loan application has only two screens for borrowers to fill out, and mentioned that his team is now able to get back to borrowers with an approval within a week since they digitized their processes.
John also mentioned streamlining the back-end processes of loan approval, specifically mentioning the benefits of a system that "looks at the background of the business, the sales of the business, the profitability of the business, and it determines a rate based on the business [financials]."
John wrapped up by discussing what small businesses are able to use the funds for. With their ability to make loans as small as $10,000 Nutmeg enables small businesses in their community to buy equipment, vehicles, hire employees or even just smooth cash flow. 
Learn more about how going digital can help your institution grow profitably, and you can hear John speak about growing the loan portfolio here.
Additional Resources:
Are alt-lenders catching up to banks on borrower experience?
Critical pain points for business borrowers
About Sageworks:
Sageworks offers banks and credit unions lending, credit risk and portfolio risk software to efficiently grow and improve the borrower experience. By automating the life of the loan with Sageworks, bankers book commercial loans faster and reduce risk. Sageworks uniquely provides integrated solutions and industry experts to more than 1,100 financial institutions that achieve an average 38% higher loan growth than peers.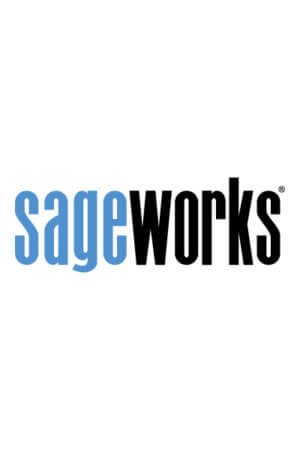 Sageworks
Raleigh, N.C.-based Sageworks, a leading provider of lending, credit risk, and portfolio risk software that enables banks and credit unions to efficiently grow and improve the borrower experience, was founded in 1998. Using its platform, Sageworks analyzed over 11.5 million loans, aggregated the corresponding loan data, and created the largest