Sageworks' Martin: A better borrower experience is worth offering
Banking leaders can look at the apps available in their own everyday lives to understand how small business and middle market borrowers' expectations for speed, convenience and transparency have been shaped, according to Sageworks Vice President Steven Martin.
"Consider Amazon," Martin said, speaking recently at the Barlow Research 2018 Business Banking Conference for the firm's annual gathering of bank and fintech thought leaders. "At the push of very few buttons, I can shop for a great price, read reviews, get recommendations, buy, and take delivery the next day. Or consider Airbnb. I can tap into alternative providers of great properties. I can read reviews, correspond with the host and get a great deal."
However, not many lenders can boast about an Amazon-like digital lending experience, Martin noted. And Airbnb's level of service and intimacy is found primarily only with smaller banks who take the time to talk to borrowers.
The good news, Martin said, is that this expanding world of impressive digital experiences can inspire bankers to re-think their borrower experience systems. And better borrower experiences can be delivered in a lot of different ways, he added.
Learn more about Sageworks speakers.
Speaking during the two-day conference on transforming business banking, Martin described multiple ways to improve the borrower experience. Many of them can be achieved through a variety of commercially available, robust digital solutions, and some can be implemented quickly, he noted. "This is a challenge worth solving because it can help your bank grow safely while improving the borrower experience and lowering origination and administration expenses for the bank," he said.
Tips for better borrower experiences
Here are three of the several ways Martin suggested banks can make the business borrower experience faster, easier and more transparent:
Pre-fill borrower information. If the bank already has information on the borrower, why have them waste their time and yours by asking them to start with a blank application? By pre-filling this information for the borrower but still giving them a chance to correct or add, you are saving them time. "Sageworks' bank customers can pre-fill information from the borrower's tax returns using our Electronic Tax Return Reader, which won the Barlow Monarch Award as Most Innovative Product in 2017," Martin said. "It can take information off a tax return, and put it right into an application form."
Ask so you can receive. At the start of the application process, consider giving a complete list of documents that will be required so the borrower only has to go to their CPA or lawyer once to get information rather than a constant back and forth. Martin said the most innovative teams are also allowing borrowers to submit documents digitally. "An online portal affords the borrower convenience and affords the bank significant efficiency – getting the documents faster and in some cases using the documents to auto-populate spreads and credit files without data entry by either party," he said.
A workflow for today's lending world. Make sure your financial institution's workflow solution or system offers the capabilities needed when multiple groups are involved in the lending process. Can it notify participants when they have tasks assigned that are due? Can it allow for sequential and concurrent work? Can it give access to teams scattered in various offices and allow everyone to access and view the workflow without limits? Martin noted that access rights should be available even to certain outside parties such as attorneys.
To learn more about Martin's suggestions for improving the borrower experience, read the whitepaper, "Digitizing Business Loans," or watch the on-demand webinar, "Digitizing SMB Loans: Overcoming Speed and Borrower Experience Concerns."
Martin is among several Sageworks executives who speak regularly on a variety of topics, including loan-growth practices, credit risk, global cash flow analysis, the allowance for loan and lease losses (ALLL) and stress testing. Learn more about Sageworks events and speakers here.
Additional Resources
Whitepaper: Digitizing Business Loans 
Webinar: How to Shorten the Life-of-the-Loan for Credit Unions
About Sageworks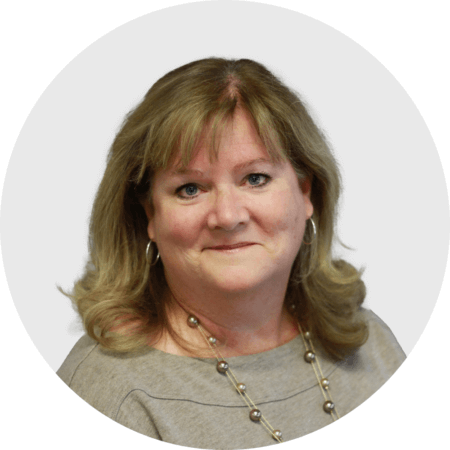 Mary Ellen Biery
Senior Strategist & Content Manager
Mary Ellen Biery is Senior Strategist & Content Manager at Abrigo, where she works with advisors and other experts to develop whitepapers, original research, and other resources that help financial institutions drive growth and manage risk. A former equities reporter for Dow Jones Newswires whose work has been published in