Sageworks' speakers tackle tough banking topics
Sageworks banking industry experts are winding down a busy year of disseminating information and facilitating discussions on regulatory changes, such as the FASB's upcoming move to the current expected credit loss model (CECL), and on best practices for portfolio risk management and credit analysis.
Sageworks consultants have hosted and spoken at roughly two dozen regional and national events and industry conferences attended by hundreds of banking and credit union executives, regulators and industry professionals. In addition to contributing to industry research and information sharing, the events have fostered networking among Sageworks clients and others.
Sageworks recognizes that bankers are facing many challenges related to efficiency, time management and changes in regulations. Through these events, we aim to share our experience that we've gained from working with hundreds of financial institutions on a monthly basis by reviewing their calculations of the allowance for loan and lease losses. Even more importantly, we want to provide a forum for peer discussion and information sharing.
Sageworks partnered with state associations and other industry organizations and provided presentations at numerous national and regional events in 2015, including:
• The Missouri Bankers Technology Conference
• The Maryland-DC Credit Union CFO Roundtable
• The North Carolina Bankers Association CFO Symposium
• Seminars for Community Bankers Association chapters in Illinois, Ohio and Georgia, and
• A quarterly meeting of the Ohio Valley chapter of the Financial Managers Society.
Sageworks played host from coast to coast at 12 regional ALLL Executive Seminars, where chief credit officers, chief financial officers and other finance and credit executives participated in educational and peer-networking discussions on topics including qualitative/environmental factors, stress testing and preparing for FASB's CECL model.
More than 200 bank and credit union professionals gathered in Chicago in September for the 2015 Risk Management Summit hosted by Sageworks, where roundtable discussions and presentations by industry experts focused on numerous topics, including how financial institutions can prepare for the transition from the existing incurred-loss model to CECL, the business case for portfolio stress testing and protecting against future credit losses.
Sageworks consultants also participated in programs hosted by leading audit and accounting firms to the bank and credit union industries, such as Dixon Hughes Goodman's DHG Financial Services Group, Cherry Bekaert and RKL.
Finally, Sageworks banking experts spoke in front of regulators from time to time, offering insight and training on various topics.
See upcoming regional and national events hosted or attended by Sageworks here.
See additional resources (whitepapers, webinars, worksheets, etc.) for bank and credit union executives here.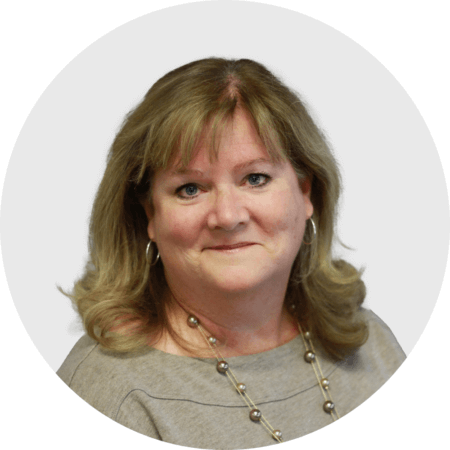 Mary Ellen Biery
Senior Strategist & Content Manager
Mary Ellen Biery is Senior Strategist & Content Manager at Abrigo, where she works with advisors and other experts to develop whitepapers, original research, and other resources that help financial institutions drive growth and manage risk. A former equities reporter for Dow Jones Newswires whose work has been published in