Sageworks Wraps up Successful 2018 User Groups Sessions
Interactive industry discussions, networking among peers and best practices for maximizing value from Sageworks solutions were some of the benefits to attendees of the Sageworks User Groups in 2018.
Sageworks hosted seven User Groups throughout the year and will soon be unveiling the locations and dates for five 2019 User Groups. More than 110 bankers attended Sageworks User Groups in Atlanta, New York, Austin, Nashville, Los Angeles, Chicago, and Philadelphia during 2018.
Some User Groups featured an industry roundtable discussion in which bankers discussed various "hot topic" issues in banking, and throughout all of the meetings, participants were able to share insights with peers in an informal setting.
"The peer interaction was fun and helpful," said one participant at the Atlanta User Group session.
The User Groups in 2018 also included discussions of best practices and tips and tricks related to common underwriting issues, such as how to estimate personal expenses for borrowers. "We dug deep into the mechanics of Sageworks Credit Analysis to make sure clients are using settings most efficiently, and we also took some time for thought leadership on topics like elements of an effective credit memo," said Alison Trapp, director of client education for Abrigo's implementation team.
While a great majority of attendees go to a User Group to learn more about the Sageworks solutions at a high level, it's common to have questions arise during the session that are specific to an institution's analysis or a particular loan relationship. If participants are willing to share, a concrete example often serves as a great teaching point for the presenters. As time allows, Sageworks staff will also make a point to sit down with clients, log into their account and work through a particular scenario. Face-to-face customer support for a software solution is a unique and efficient service that rewards all involved parties.
Sageworks launched the User Groups to support existing product training and support channels and to facilitate additional networking among the thousands of bankers using its banking platform, which includes integrated solutions for lending, credit risk, and portfolio risk.
Attendees providing feedback from the 2018 User Groups said they learned a number of new pieces of information, including best practices and shortcuts, custom metrics, how to build a credit memo, how other users handle similar issues, how to more efficiently use the software and how to take better advantage of its capabilities.
A New York User Group attendee said the session "was extremely valuable and [I] have several takeaways to enhance our process."
Dates and locations for the 2019 User Groups will be announced by January; email [email protected] to receive the announcement. Those sessions will be geared toward credit analysts who have used Sageworks Credit Analysis for six months or longer, and the User Groups will be working at an intermediate level. They will focus on experiencing the solution throughout the life of a loan for a better understanding of challenges with inputs and implications of outputs.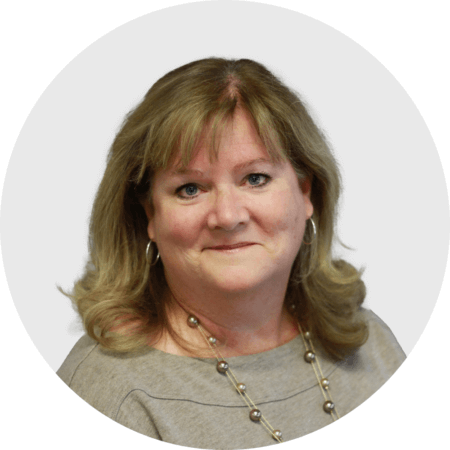 Mary Ellen Biery
Senior Strategist & Content Manager
Mary Ellen Biery is Senior Strategist & Content Manager at Abrigo, where she works with advisors and other experts to develop whitepapers, original research, and other resources that help financial institutions drive growth and manage risk. A former equities reporter for Dow Jones Newswires whose work has been published in