Setting goals for exiting your business: Why it's important
By John Brown, Founder of Business Enterprise Institute, Inc.
Setting goals is critically important when you approach the inevitable exit from your business. Without goals, even the strongest systems fail, as they have no purpose to work toward. Your goals are what guide your process toward a successful exit, and without them, you will find wheels spinning in the mud of indecision.
While setting goals is the most important thing you do as you begin your business exit journey, it doesn't mean that you need to go into it knowing exactly where you will end up after you exit. Business exits are rarely all-or-nothing propositions. Having the foresight to set actionable goals combined with the flexibility to change them when necessary gives you the freedom to pursue your vision of a successful business exit.
Let's look at three reasons why setting goals is so important, even though they might change.
1. Establish your target
Setting goals allows you to establish a target that defines what a successful exit looks like for you, your family and your business. By establishing the why behind exiting your business, you can discover how you can get to that point. Part of the how will involve increasing your company's cash flow (and Sageworks offers a tool – CashSage – that can give you an idea for how to do that), but without knowing the why behind increasing your company's cash flow, you set yourself up for either burn-out or underachievement.
2. Provide a road map
Knowing the terrain that stands between you and a successful business exit gives you the chance and confidence to properly prepare for the journey. Having an appreciation for where you are on the path toward your exit goals can encourage you to stay the course when times are good and reroute if things get bumpy. Like an adventurist crossing the country on foot, you need to have a general idea for where you want to end up so that you can bring the appropriate tools and follow the best path to get there.
3. Address conflicts before they do damage 
After setting your goals, you need to make sure they mesh. Goals can and often do conflict with one another, and sometimes, those conflicts can derail the best-intended exit plans. For example, say you wanted to sell your company to a third party in five years for $2 million. After five years of diligent planning, you find a buyer willing to pay you $2 million, but with some caveats: The buyer is shutting down local operations, laying off all of your employees with no severance, and outsourcing your customer service department—a staple of your company's success—overseas, all while keeping your name on all of the changes.
This example is not uncommon. As you begin the process of exiting your business, you might find that some of your goals don't jibe with each other. That's why it is imperative for you and your advisors to set and critically examine your exit goals before you apply processes to achieve them. Setting goals early allows you to find and address conflicting goals, dramatically improving the probability of both resolving them and exiting successfully. Knowing your goals allows you to see when they are in conflict and make an informed decision about which to keep and which to change.  
Your business exit is most likely the most important financial event of your business life. You owe it to yourself to make your business exit as successful as your business operations. Setting goals, even if they change, can be the difference between a ho-hum exit and an exit that permits you to leave your business when you want, for the money you need and to whomever you choose.
Additional Resources: 
Checklist: 5 Ingredients for a Successful Business Exit 
Webinar: Businesses aren't selling. How can valuation help?
Sageworks Valuation Solution
Streamline the valuation process and increase firm realization rates. With process automation and a powerful web-based platform, firms produce high-quality reports in less time.  Learn more >>
About the Author: John H. Brown founded Business Enterprise Institute, Inc., to train advisors on The BEI Seven Step Exit Planning Process. He is the author of several books, articles, and Forbes posts on exit planning. You can read more of his work at exitplanning.com or reach him at [email protected].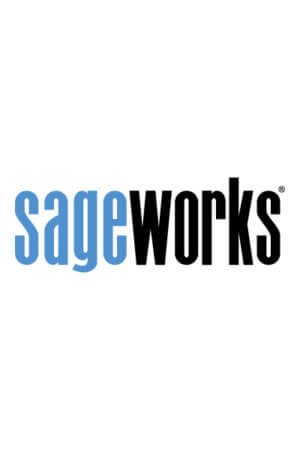 Sageworks
Raleigh, N.C.-based Sageworks, a leading provider of lending, credit risk, and portfolio risk software that enables banks and credit unions to efficiently grow and improve the borrower experience, was founded in 1998. Using its platform, Sageworks analyzed over 11.5 million loans, aggregated the corresponding loan data, and created the largest