Shoot and score: Tips for winning a new business valuation client
If you're a sports basketball fan, you know that the NBA playoff matchups are underway. As it stands, the average field goal percentage for the current season is .449. Of all 30 NBA teams – from first place standing in the Eastern Conference to last place in the West – players are making fewer than half of their shots from the field.
In most other professions, making 45 percent of your shots might be frowned upon, particularly if those shots equate to scoring business. Bringing in new clients is the top concern facing forensic and valuation accountants, according to the AICPA. Since many valuation engagements are one-off opportunities (a common exception being employee stock ownership plans – ESOPs), this concern is certainly a valid one.
Assuming you're not in the NBA and instead walk the more humble path of accountant or business valuation professional, consider leveraging your online presence to improve your odds of turning a shot into a game-winning score:
The shot: More than 80 percent of consumers research a product or service online before purchasing or committing, so ensuring that your firm's website is user-friendly and clearly showcases that you offer business valuation services is paramount. If this information isn't readily accessible, your firm may not get a second look from the prospective client.
The score: If your online presence could use an overhaul, take action and check off the relevant boxes, ensuring that your site not only accurately reflects the work that you do, but also your firm's brand. If your firm has a social media presence, make sure that it's in line with your brand, as well as readily apparent on your website by linking to your company Twitter, LinkedIn or Facebook pages. Generation X and Millennials increasingly supplement their online research with social media searches.
Accordingly, ensure that your individual LinkedIn or Twitter account reflects what you do professionally, if you choose to leverage personal social media for business. Often when you leave a business card behind at a trade show or networking event, someone will not only search for your firm, but your name as well. If you serve as a thought leader within your firm it's especially important to have a look at the links that pop up when searching your own name. Linking to your articles, or your firm's other content marketing, allows prospective clients a full picture of with whom they'll be doing business.
Of course, there's more than one way to shoot a basketball, and more than one way to secure a new business valuation opportunity. Download this complimentary checklist, "How to win new valuation clients," for more ideas on how to turn your shot at new business into a score. Your coach will be impressed!
See additional resources on best practices for valuation professionals.
Sized image credit: Karl Norling, Flickr Creative Commons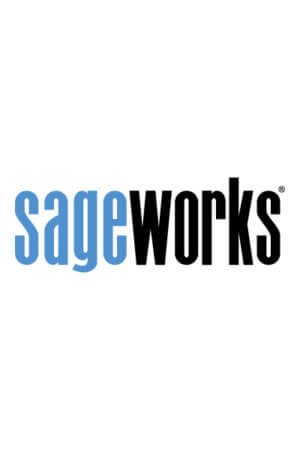 Sageworks
Raleigh, N.C.-based Sageworks, a leading provider of lending, credit risk, and portfolio risk software that enables banks and credit unions to efficiently grow and improve the borrower experience, was founded in 1998. Using its platform, Sageworks analyzed over 11.5 million loans, aggregated the corresponding loan data, and created the largest