Stand out and above your competitors
It's important to know who your competition is and how you can stand out from what they offer. AccountingWEB recently posted an article that describes how to better know your competitors and what advantages they may have. These steps will include what to look for when doing your research and how to evaluate your competition.
Stand Out and Stay Ahead of the Competition
By Michael Alter
Knowing who your competitors are is becoming easier every year, thanks to the Internet. If your expertise is providing tax services, search Google for "tax services your city, state" and look at the results. With one search, you can instantly see who is marketing their services to your prospects and clients. Search engines like Google have made keeping close tabs on your competitors easy.
How to evaluate the competition 
When you know who your competitors are and what services they provide, you can better plan your marketing efforts and messaging to stand out among your peers. A quick review of competitors' websites will reveal services, pricing, and key messaging.
Websites are a great place to learn about the competition. Beyond reviewing page content, check the copyright date of the website, and check for dates on any collateral you review on their website. Current information means they are taking care to present current messaging to clients and prospects.
Services: Review service offerings and their specialty niches. If you are considering expanding into a niche offering, it would be beneficial to know before investing resources or time which of your competitors would be immediate competition.
Web portals: Web portals are becoming more popular as a secure, easy way to transfer files between a business and the end client. If competitors offer a web portal for their end clients, your business will have to counter with a web portal or an equally appealing solution (e.g., secure file transfer).
"About us" and "history": Read about your competitors' staff, partners, and history if provided. Take note of how many staffers they employ and check their numbers periodically. Look for additions or reductions in staff and partners. Flex in numbers can mean many things, either they are growing or adding services, declining and losing business, or they may have high turnover for a variety of reasons.
Collateral: Read and check the dates of any collateral they publish on their website (e.g., newsletters, brochures, or articles). If the collateral is fresh (relatively new) and you see value for your end clients in what your competitors are publishing, consider adding collateral to your website.
Testimonials: Testimonials give great insight into what clients believe a business does well. When reading testimonials, look for services you offer that are not mentioned in their testimonials. This may reveal services for which they are not strong competition.
Social media and networking: Social media and networking require time for nurturing connections and for discussions to build an interactive two-way environment. Look for Facebook, LinkedIn, Twitter, or other activity that is social on competitors' sites. If they have discussion groups, monitor their discussions. It is more common for social activities like Facebook or Twitter to be one-way, outbound messaging, versus two-way communication with end clients. If it appears your competitors are having two-way discussions using these tools, consider adding these tools to your website.
Customer service matters
If after reviewing competitors' websites the playing field seems level, it's probably not. A key differentiator to set any business apart is exceptional customer service. Customer service goes a long way to ensure client loyalty. Make certain staffers are trained in how to deliver great customer service and lead by example.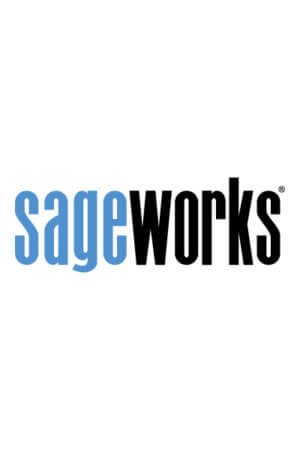 Sageworks
Raleigh, N.C.-based Sageworks, a leading provider of lending, credit risk, and portfolio risk software that enables banks and credit unions to efficiently grow and improve the borrower experience, was founded in 1998. Using its platform, Sageworks analyzed over 11.5 million loans, aggregated the corresponding loan data, and created the largest