Strategies for improving your firm's cash flow management
The health and performance of your firm is determined by the volume and direction of your cash flow. The state of your cash flow can determine the future growth of the firm and impact the firm's investment decisions. Selecting established and refined methods for cash flow management can be the difference between future success or failure for a company. Listed below are various strategies that can be implemented in order to optimize your company's cash flow management:
1. Incentivize early payments and disincentivize late payments 
If you have found your clients reluctant to pay on time, it may be time to implement a payment rewards program. Countless studies have shown that incentives work. Likewise, if implemented effectively, disincentives can encourage the majority of your clients to begin submitting their payments early to avoid any additional fees. In turn, this will reduce the personnel cost of having to follow up with clients to confirm their billing status. In time, your reliable clients will stand out and your cash flow management will rise. 
2. Preparing to make investments
As your firm grows and becomes more successful, costs will likely rise. However, before your firm dives into new ventures, it is crucial to evaluate your current financial state. Determine current cash inflow and outflow and discover if a larger venture is financially feasible. Once it is clear that the firm is able to maintain a consistent cash flow, your firm should consider the additional costs that will come along with your new investments. With a better understanding of your financial health, an educated decision for moving forward becomes clear. 
3. Review early and often
In order to stay ahead of your cash flow pitfalls, you must recognize them before they become too detrimental. If you complete a review on cash flow quarterly and discover an issue, already 25% of the year has not reached full potential. In this situation, if decisions are not made proactively, then more than a quarter of the firm's year will be subject to poor performance. 
Read more about Avoiding Cash Flow Catastrophes >>
4. Seek Automated Help
When determining the strategies to implement for your firm's cash flow management, it is crucial to consider the benefits that new technology could have on improving your management process. When your firm began and cash flow processes were implemented, today's efficient and effective technology likely did not exist. However, in today's tech climate there are solutions that can automate and forecast the cash flow management process in an extremely reliable manner.
Sageworks's new CashSage technology is able to import your Quickbooks data, identify the factors which can drive future cash, and provide industry-specific recommendations for your company in better management of cash flow, as featured on CPA Practice Advisor.
Additional Resources
eBook: The Definitive Guide to Improving Cash Flow
Practice Aid: Avoid Cash Flow Catastrophes
About CashSage
CashSage is a cash flow analysis solution provided by Sageworks to help business owners and their advisors uncover key business drivers and generate recommendations that will improve cash.  Learn more at cashsage.sageworks.com/.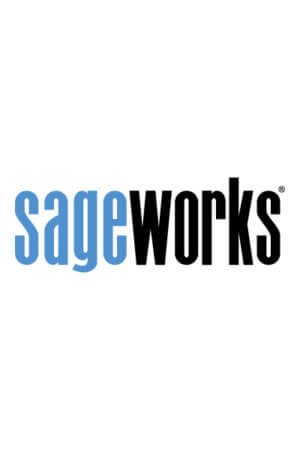 Sageworks
Raleigh, N.C.-based Sageworks, a leading provider of lending, credit risk, and portfolio risk software that enables banks and credit unions to efficiently grow and improve the borrower experience, was founded in 1998. Using its platform, Sageworks analyzed over 11.5 million loans, aggregated the corresponding loan data, and created the largest