Stress testing deferred in OCC proposed rule
The OCC released a proposed rule impacting financial institutions greater than $10B in assets, which are required to submit stress testing results on an annual basis. If implemented, the proposed rule would delay the timelines upon which results must be submitted to federal agencies, giving the financial institutions more time to complete the robust analysis alongside competing year-end reporting responsibilities.
Current guidance states that stress test results must be submitted for review by January 5 for banks above $50B ("supervisory stress tests") and March 31 for banks greater than $10B ("company-run stress tests") in compliance with the Dodd-Frank Wall Street Reform and Consumer Protection Act.  
Source: OCC Proposed Rule, Annual Stress Test—Schedule Shift and Adjustments to Regulatory Capital Projections
The proposal explained the delay saying, "The OCC believes that the annual stress test is an important risk-management tool, and covered institutions should conduct these tests at a time when they are better able to manage their resources." 
To assess risk, institutions covered by this rule must consider three sets of economic and financial conditions or stress scenarios – baseline, adverse and severely adverse – as prescribed by the OCC.
The proposal also addresses capital requirements and the methods used for calculating capital ratios. According to the proposed rule, covered institutions would not be required to use, within stress testing projections, the advanced approaches for calculating minimum regulatory capital ratios as set forth by Basel III until the stress testing cycle beginning January 1, 2016. 
The agency recognized that these advanced approaches increase complexity for the stress testing process, so the deferred implementation will provide the OCC with time to better "to integrate the advanced approaches into its stress testing examination processes and to provide guidance to advanced approaches banking organizations regarding supervisory expectations on the use of the advanced approaches in stress testing projections."
You can find the full proposal, along with instructions on how to comment on the proposal here: Annual Stress Test—Schedule Shift and Adjustments to Regulatory Capital Projections.
For an introduction to stress testing methodologies, especially as they relate to community institutions that may not have had much guidance on implementation, read Stress Testing: The Who, What, When & Why.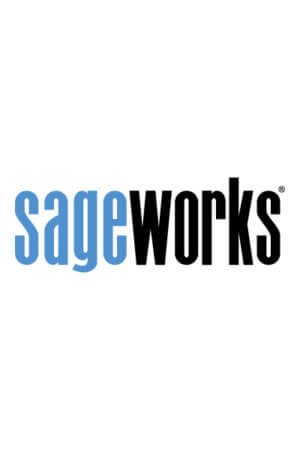 Sageworks
Raleigh, N.C.-based Sageworks, a leading provider of lending, credit risk, and portfolio risk software that enables banks and credit unions to efficiently grow and improve the borrower experience, was founded in 1998. Using its platform, Sageworks analyzed over 11.5 million loans, aggregated the corresponding loan data, and created the largest