Succession planning: Defining and finding an ideal candidate
Succession planning, whether you are a sole proprietor or a
top 200 firm, is a delicate topic. With such a transition there are not only
financial components to consider but also the relational changes that could
occur. These changes will not only affect dynamics within the company but also
the firm's relationships with its clients. Within these financial and
relational contexts, one of the questions that comes to mind when deciding how
the firm will transition is whether or not to develop a partner from within or
to search for a partner outside of the firm.
Two things that should be considered when succession
planning is 1) evaluating the future needs of the firm and 2) determining your
firm's bench strength.
1. When developing your understanding of your firm's future needs, it is important to catalogue not only the industries or services that your firm wants to expand into but also identifying how your firms current clients, industries or services could expand in the future. One of the benefits of being in the accounting industry and planning for the future is your expertise in forecasting and projecting possible outcomes.
Identifying your firm's key clients and assessing their needs is of primary importance to understanding the type of leadership your firm will search for in the coming months and years. Indirectly, these clients will also impact the expectations of your firm. The leadership team must be qualified to surpass client expectations, so understanding the challenges your clients face and their needs can impact your succession plan. For example, ask your key clients what is important to them about their accounting services to develop insights necessary to select a quality candidate.
The future of the firm should not only be oriented toward meeting financial demands but also its relational demands. By identifying the type of soft-skills your firm will need for future success, you will begin to develop a picture of the ideal candidate. Your ideal might seem like an unattainable dream at first, but developing this blue print will reduce the time your firm could spend on unqualified candidates.  
2. After collectively deciding the type of leadership your firm will need in the future, take a look at potential successors within your firm. Determining the strength of your bench can be done through a few simple metrics: performance, capability and viability.
Performance is an assessment of how well the individual has performed in their current role. Current performance is important information, but remember that succession planning is about projecting future needs. The role the individual will be asked to assume five years from now may have a different set of requirements than that individual's current role. Just because someone is a good line partner now does not necessarily mean they will be a good fit to lead the firm's tax practice five years from now.
Capability is an assessment of the individual's current skills and other assets he or she brings to the table. This assessment should be comprehensive and include technical and non-technical skills, including communication, managerial skills, leadership, business development, and general business acumen. You also should evaluate assets that are not necessarily skill-based, the most important of these being the individual's network of relationships outside the firm. Relationships play an important role in business development, and while the other skills must be present to qualify a strong hire, relationships can provide additional, tangible value.
Viability is an assessment of the individual's capacity for growth. It is difficult to project how someone will perform several years from now in a role that is completely different from their current position. Consider the individual's ability to improve their weaknesses and develop the skills and other tools necessary for them to succeed in their future role. Key questions to consider include the following:
Coachability: How coachable is this person? Do they have the ability to take constructive feedback in the spirit in which it was intended and use that feedback to improve themselves? Do they have the capacity for personal growth?
Resilience: an this individual bounce back from adversity? Can they recover and learn from their mistakes? How do they respond when they catch an unexpected bad break?
Tenacity: will this individual do what it takes to make the next level? Are they self-motivated?
If internal prospects fall short of meeting your firm's
major future needs, consider looking for new talent outside the company. This
process, though more difficult in the aspects of onboarding and integrating
them to the firm could yield great gains for the future of your firm. For
executive search, consider leveraging your existing network or hiring a
recruiter.
To find out more about Sageworks and how it helps accounting
professionals watch this one-minute walkthrough of our ProfitCents Solution.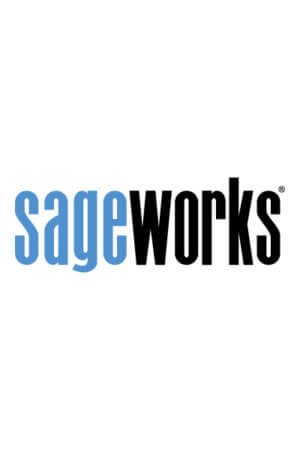 Sageworks
Raleigh, N.C.-based Sageworks, a leading provider of lending, credit risk, and portfolio risk software that enables banks and credit unions to efficiently grow and improve the borrower experience, was founded in 1998. Using its platform, Sageworks analyzed over 11.5 million loans, aggregated the corresponding loan data, and created the largest