Summer goals: Improve your audit planning
Memorial Day unofficially kicked off summer, a time of year that often prompts auditors to begin
reflection on what type of accounting firm they want to be
. Whether you went on vacation with friends or family for the long holiday or continued to work away in the office, your mind has likely been running to ways you can improve your accounting firm by implementing practices that will increase efficiency for the inevitable audit season.
The way your firm uses
analytical procedures
 to plan for financial statement audits can yield significant time savings and standardization, if implemented in the correct way. In fact, the planning phase of an audit can be the most beneficial.
Unfortunately, because accounting firms have to optimize realization rates and keep up with demand, it is common for the planning phase to be rushed or overlooked, with the auditor moving too quickly into substantive procedures – the meat of the audit engagement. However, good planning can produce efficiency during the audit as well as consulting opportunities once the auditing period has concluded.
 1. Get to know your client. Financial misstatements can be created when the auditor only has a broad understanding of the way your client does business and the way their industry works. Questions about their business will help illuminate specifics about the business model that help you prepare for the nitty-gritty areas of their financial statements. This will also help you identify potential risk areas of the financial statements that may need added attention during substantive procedures or the areas that can be quickly reviewed.
 2. Documentation of your planning work is critical, for both peer reviews and exit interviews with clients. Have you ever experienced the sinking feeling when you can't find your notes or can't remember the reasoning behind a calculation? It can be not only frustrating but also embarrassing for yourself and the firm. Developing a system that organizes financials, receipts, inventory notes, appraisals, etc. during the planning phase and subsequent phases can keep the audit moving forward and help you quickly reference important information as you go. The details count too; making your pre-audit conclusions obvious can set the foundation for efficient communication with your client.
3. Make sure the key players are involved in planning. Important details can slip through the cracks when important members from the client business or individuals on the audit team are not included in a discussion. This can cause the audit to drag on, wasting time and resources. Nothing makes a business relationship sour faster than over-billing for an audit. Be sure to emphasize the importance of meeting and communicating to the client's key players and involve them in your findings.
4. Standardize. Whether it's through Excel or a professional audit software, develop a standard template to track the planning processes your firm will use for the industries you serve. This consistency will cut down the time it takes to figure out how another auditor/co-worker has structured the client's financial information. Bringing a uniform system to your documentation will also help provide a roadmap for your analytical procedures and help to finish audits more quickly.
Taking time to reflect this summer on how your firm begins and structures its audit engagements will result in a more professional presentation, efficiency and comprehensiveness. Relax, enjoy the sun and use this time to reflect on the strength of your pre-audit planning and how you can develop the process.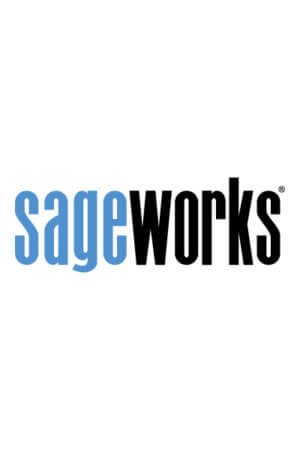 Sageworks
Raleigh, N.C.-based Sageworks, a leading provider of lending, credit risk, and portfolio risk software that enables banks and credit unions to efficiently grow and improve the borrower experience, was founded in 1998. Using its platform, Sageworks analyzed over 11.5 million loans, aggregated the corresponding loan data, and created the largest