Survey: Trends in technology decision-making
Companies across the globe ask themselves the same question: Is adopting new technology worth it?
As you can imagine, this question is not new. Businesses of the past have debated whether or not they should install telephones to connect to customers more easily, use refrigeration to extend shelf life of products, and so much more. Perhaps the key difference between 20th century technology decisions and 21st century decisions is the abundance of technology change that is now occurring on a regular basis.
Every day businesses are met with questions from customers, employees and vendors, all trying to determine the value of incorporating a new technology solution into their organization.
Businesses typically encounter one or two common technology challenges:
1) Option Overload: Of all the solutions out there, which one is the best for me?
2) Missed Opportunity: How do I know if I'm taking advantage of technology in the right ways?
To help firms with these challenges, Sageworks hosted a webinar titled "Everyday Technology for Everyday Challenges." As a longstanding technology company, we not only create technology solutions but also use a variety of solutions every day for social media management, client management, email marketing, and more.
In the webinar, Sageworks helped to answer the first question by providing a set of solutions used on a daily basis and have seen clear benefits from using.
The second question is more complex than a simple recommendation. Knowing how best to use technology in a business isn't always clear. Once you've signed up or made a technology purchase, there often isn't anyone to guide you through getting what you need out of the solution or tool. Perhaps there is a tutorial video or a help center online, but these can be time consuming and overly complex. Some companies, like Sageworks, have taken the approach of providing training sessions with every sale. Sageworks consultants, for example, contact our clients regularly to ensure that the software is used successfully and that it provides a return on the company's investment.
In the poll below, only 24 percent of respondents believed that their firm is using technology properly to build relationships. It's difficult to imagine a company where relationships are not important, and yet more than 70 percent seemed uncertain as to whether or not their firm knew how to use technology appropriately to build relationships.
If you're not 100 percent certain that your firm is using technology to build productive relationships efficiently, then there is likely an opportunity for improvement. Video chat technology like Skype and Join.me can immediately improve relationships both with remote employees and customers.
For business valuation and other financial services firms, unfamiliarity with solutions is a common theme heard in conversations with potential and existing clients. Even if you've heard of popular email marketing solutions like MailChimp, how do you know that it is the best option? Consider asking questions of those that have used the solution, or reading unbiased online reviews. Also consider how often you'll be using the solution and how extensively. MailChimp is great for small businesses because it's offerings are streamlined. 
Company culture is always a factor with change; culture and employee buy-in is key to success. Other factors in technology decision-making may seem like roadblocks but in fact they are only mirages. One such example is time. Most people in business tend to be busy, but time can be misleading. If we prioritize short-term wins, we will forever be stuck in the short term. If you intentionally set aside time for medium or even long term wins, than you can effectively balance the short term desires for growth with the long term strategic changes that could ultimately turn 5 percent growth into 20 or 30 percent growth. These strategic wins can be influenced by technology solutions that improve internal efficiency, increase customer service effectiveness, or allow financial professionals to increase revenue by spending more time on providing higher value services like strategic business advice and less time on mundane operations like determining which Excel spreadsheet has the final numbers and not the "nearly final" numbers.
While some technology takes only a few minutes to begin using, other, more robust software, which tends to have greater impact in the long-term, can take weeks or even months to incorporate completely into a firm's operations. While the payoff may be significant, the company needs to remain committed to reap the benefits.
Another poll question that asked valuation professionals was a very simple one: Do employees in your firm ever work remotely or travel for work?
The results were remarkable 94 percent said "yes," which suggest that a majority of firms should consider  technology to manage documents from any computer, teleconference with a single click, and develop simpler workflows that improve efficiency and help boost profitability.
Seeing the opportunity for technology may be the greatest challenge that firms face. Consider checking out technology blogs and other media sources to stay abreast of advances that could help your business.

Additional resources on building efficiency in valuation practices:
Marketing tips for the valuation professional
How to simplify report writing
Lessons to apply to business valuation
Creating repeat valuation and consulting work: Optimize value of clients' businesses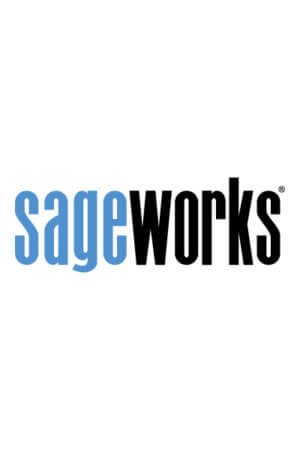 Sageworks
Raleigh, N.C.-based Sageworks, a leading provider of lending, credit risk, and portfolio risk software that enables banks and credit unions to efficiently grow and improve the borrower experience, was founded in 1998. Using its platform, Sageworks analyzed over 11.5 million loans, aggregated the corresponding loan data, and created the largest