Technology can help community banks tap into the "Buy Local" movement
Everywhere you look, various industries are tapping into the "Buy Local" movement. Local retailers now get a boost from Small Business Saturday campaigns for holiday shopping the day after Black Friday each year. Restaurants have made "farm to table" a popular trend by using locally grown ingredients. Craft beer brewers often tout their purchase of hops from local farmers and give their brews names with local significance. Across all industries in the U.S., this week is actually Small Business Week, a time for recognizing the positive impact small businesses have on their local communities.
Bankers getting in on local focus
Bankers, too, can capitalize on the desire of many Americans to keep dollars spent on goods and services within their communities. In fact, there's even a website that helps people track down a community bank or credit union based on a local impact rating. "Bank Local" proponents such as the Institute for Local Self-Reliance say that choosing a community bank or local credit union, among other benefits:
helps ensure local money works to the grow the local economy
keeps decision-making local regarding loan approvals and other key decisions
supports institutions that share a commitment to the community and
supports the turning of deposits into local loans rather than having them used for "speculative trading" or other Wall Street bets more common among big banks.
The largest segment of the U.S. population, Millennials (described often as being born between the early 1980s and early 2000s), are strong supporters of "Buy Local" movements, according to various research in recent years. And as this generation moves into its prime spending and entrepreneurial years, banks that can tap into this desire to support local institutions can drive deposit and loan growth. Imagine being known as the bank of choice for local businesses and consumers.
Locally focused Millennials
However, given the expectations of many bank customers, especially Millennials who grew up with cell phones, Amazon Prime and computers in school, financial institutions will need to tap into technology that improves the customer experience in order to win the banking business of many of the "Buy Local" proponents – both consumers and business owners. Banks also should market the "Buy Local" angle more frequently if they want to capitalize on their community roots, according to Peter Brown, a senior consultant at Sageworks.
"There's definitely a need for community banking, and there's a market for it, but the people who want to buy local aren't being marketed to by many banks," Brown says. "In addition, the people who want to buy local are in many cases the same people who won't go into a branch, fill out a ton of paper and sit around waiting to get credit. Instead, many of them are going to fintech firms or to a giant bank, where they're still getting mediocre rates and terrible service but can apply online and get an answer quickly."
Learn how to analyze and approve loans more quickly.
Brown says that having an efficient origination process that simultaneously provides the desired customer experience is a key for banks looking to capitalize on what many banking prospects see as their strengths: knowledge of the local community, relationship-based lending and product offerings tailored to unique local needs.
How to attract "Buy Local" proponents
Here are a few steps banks can take when seeking to modernize and provide the experience that will attract proponents of local banking:
Provide the ability to apply online.
Allow borrowers and their CPAs to upload required documents to a secure portal so they don't have to photocopy, scan or mail dozens or hundreds of pages.
Use electronic signatures so loan applicants can move the process forward, even if it is 2 a.m.
Communicate all expectations and information with borrowers along the way so they know the status of their loan application.
Coupling the digitization of the application process with technology that allows for automatic decisioning as well as robust underwriting for more complex situations means a bank can efficiently handle loans that previously might not have been as profitable to pursue.
"The right software gives community banks the ability to compete and beat fintechs and big banks on turnaround time, as well as provide an easy technology experience while still being local and providing real customer service," Brown says.
Additional Resources
Whitepaper: Small Business is Big Opportunity: Leverage Community Bank Strengths in Lending to Grow Earnings
Webinar: Building a Better Small Business Borrower Experience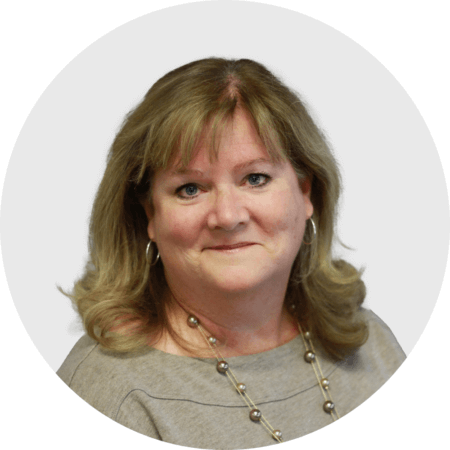 Mary Ellen Biery
Senior Strategist & Content Manager
Mary Ellen Biery is Senior Strategist & Content Manager at Abrigo, where she works with advisors and other experts to develop whitepapers, original research, and other resources that help financial institutions drive growth and manage risk. A former equities reporter for Dow Jones Newswires whose work has been published in