The ABCs of becoming your client's most trusted advisor
By Adam Blitz, Principal and Consultant at GetBlitzed Solutions
When I was in college, working on obtaining my degree in business economics at UC Santa Barbara, I can recall that I was required to take ONE communications course. Only one 4-hour communication course of a single semester during my entire college education! Looking back, I can't believe how little of an emphasis my professors placed on communication. 
I am assuming that if you (or your staff) were accounting, business, economics, or mathematics majors, your college experience was similar to mine. Though our academic focus was on how to provide technical services, it is important in our professional development, to cultivate the way we communicate with our clients.
The benefits of communicating rationally, clearly and in a timely manner can better secure your role as your client's most trusted advisor. Here are a couple of tips or reminders for building on your communication with current and future clients:
1. Honesty – Be upfront with your clients by letting them know what you see, when you see it. Show clients the good and/or bad news ahead of time. As an added value, guide clients on how they should be thinking about the future in light of the news. The more foresight that you can offer the more likely a client is to come and talk to you before any definitive actions are taken.
2. Empathy – There is a fine line between empathy and sympathy. I'm not suggesting you be their shoulder to cry on (all the time). Rather, make sure you are the person your client wants to talk to because they know that you will understand what it feels like to be in their shoes. What qualifies you for this role is the fact that you have seen the same situations over and over again. And at some point along the way, you have felt the highs of business successes and failures – and you probably have experience guiding clients through these situations." Additionally, you can understand what your clients are feeling but that doesn't mean you have to feel sorry for them. Your role is to be relatable as you help push them to their goals.
3. Dependable – You aren't dependable by saying the right things or by being a "yes man or woman." You become dependable by showing (with your actions) that you follow through on what you have said that you would complete. By communicating with your actions, you are providing evidence to your client that you stick by your word. If you can't make do on your commitments regarding your timelines, why should clients assume that you are anything more than a compliance provider that can hopefully complete work by the final deadline?
4. Present – Likewise, being present is not about what you say, but by how you interact with people – your clients, staff and the community. If you find yourself continually playing with your phone, checking email or thinking about issues unrelated to your current conversations during client meetings, you would be better off excusing yourself from the meeting, taking care of the matter, and returning when you can be present. People easily pick up on your actions and body language – and when you are clearly not present – you are yelling to the world, "I DON'T CARE."
So when you are with your clients this upcoming tax season, ensure that you are honest, empathetic, dependable and present! If done right, your chances of becoming the trusted advisor are greatly increased.
Adam Blitz of GetBlitzed Solutions is a CPA and thought leader who works with several small business clients as an Outsourced Controller/CFO. Adam also advises CPAs on how to implement strategies that grow their unique practices. He leads an upcoming webinar hosted by Sageworks called, "The ABCs of Becoming Your Clients Most Trusted Advisor." The webinar airs Tuesday, Jan. 19 from 2-3 p.m. ET.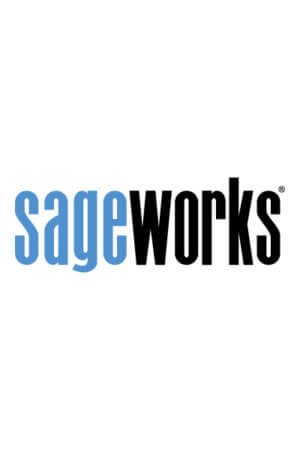 Sageworks
Raleigh, N.C.-based Sageworks, a leading provider of lending, credit risk, and portfolio risk software that enables banks and credit unions to efficiently grow and improve the borrower experience, was founded in 1998. Using its platform, Sageworks analyzed over 11.5 million loans, aggregated the corresponding loan data, and created the largest