The best online trading platforms for small business investors
By Bailey McCann, Funding Gates
Small business owners may consider investing as a means of growing capital for their business or providing an additional layer of financial security for themselves. Self-directed investments can be an excellent choice for these small business owners, as they give business owners complete control over the investing decisions. Below we've broken down a few of the best online trading platforms for when you're considering taking investing into your own hands.Set it and Forget it
Sharebuilder is an online platform that works for investors who may not have a huge opening deposit. Many online platforms will require that you open an account with at least $1,000, which is often the minimum subscription cost for a mutual fund. However, Sharebuilder has no minimum, as they allow you to make portions of that investment over time. You can even automate these installments.
As an example, with Sharebuilder, you can open an account with, say, $100 and split that up, or make $100 installment-like payments into stocks, exchange traded funds and mutual funds on either a self-directed or automatic basis. Automating these investments can be really handy for time-crunched small business owners.
To do this you'll pay just under $7.00 per transaction, which is slightly lower than the other big trading shops that run from $8-12 per trade. Funds can be transferred from your bank accounts on an express basis, which is also unique to Sharebuilder. So, if you're busy and want to maintain a relatively passive portfolio, this could be a great option for you.
Self-directed with a Support System
In the online trading platform world, there are essentially two types of accounts – almost entirely self-directed accounts or self-directed with the option to pay for help as needed. The Fidelities and Merrill Lynches of the world tend to lean toward the latter, as they are companies that were nudged into online trading after companies like E*TRADE started stealing customers. As such, they offer online trading, along with the full broker option that you can opt-in to.
Fidelity is arguably the largest and most popular of these options. They have a wide range of investment products including mutual funds, stocks, options, currencies and ETFs. However, they also have a lot of the traditional trading infrastructure, which means that you'll make some trade-offs for the bigger menu of options. Specifically, you'll have to wait a bit longer (up to five days) for fund transfers from your account. You'll also have to make a minimum investment of around $2,500 – even more if you want a margin account.
Additionally, you can only make automated investments to mutual funds. Anything else is going to require a more active presence and specific orders. However, if you get stuck, Fidelity does make a team of brokers, analysts and financial service professionals available to you (that may also require an additional fee), which can be helpful if you're completely new to investing or want to talk to someone about options.
Go At It Alone
Big online trading platforms like E*TRADE came onto the market in the late 1990s with a model designed to break restless investors out of the traditional finance hierarchy. E*TRADE operates as an independent platform that brings in research and partners with financial publications, such as Barron's, to provide investors with information to make their trades.
E*TRADE has a high price for trades at $9.99 but they do have a lower minimum to open ($500).  They offer different sets of tools for different levels of investors, from beginning to "elite," and a wide array of investing options. However, unlike some of the big traditional shops, you'll have less of a traditional broker/analyst/trader staff to appeal to for help. They try to compensate for this with a variety of trading and practice tools, tutorials and research.
These platforms do require a more active involvement in your portfolio management. You can make limited, automated investments into mutual funds, but you will need to set specific orders for other instruments, and you're going to want to check back often. Funding the account may take the same amount of time (up to five days) as it would with Fidelity.
Turning to an online trading platform for your investments can be intimidating but rewarding. If you want to see your hard-earned dollars work for you, consider an online trading platform to compliment your busy lifestyle.
Bailey McCann is a writer for Funding Gates, the accounts receivable software for small businesses that allows them to track, organize and manage open invoices all with simple clicks. Bailey enjoys writing on business, finance and technology. She regularly covers topics of interest to entrepreneurs, investors and fund managers.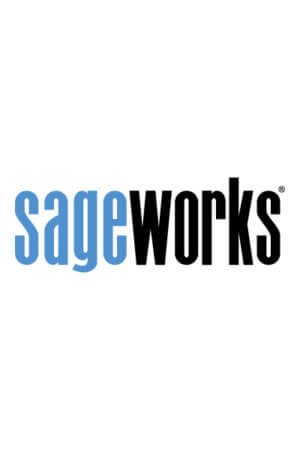 Sageworks
Raleigh, N.C.-based Sageworks, a leading provider of lending, credit risk, and portfolio risk software that enables banks and credit unions to efficiently grow and improve the borrower experience, was founded in 1998. Using its platform, Sageworks analyzed over 11.5 million loans, aggregated the corresponding loan data, and created the largest