The business of accounting: Building an engagement funnel
Traditional marketing operations such as print advertising and organic referrals provide an unreliable number of engagements for partners and can stunt firm growth. Accountants should begin to think about their clients and prospects as it relates to where they fit within a sales funnel. Though most partners are comfortable with being reactive to their clients demands, what most business owners want is for their accountant to take proactive steps to communicate firm services and to help businesses. Additionally, this framework will help lead the firm to grow and avoid dependence on a commoditized compliance market. The funnel starts with identifying those you are prospecting, followed by discovery of their needs, then a demonstration of value to them and then finally offering the proposal.
Prospecting
At the top of the funnel it is important to have both quantity and quality as it relates to leads. In other words, this is where you are casting a wide but targeted net to identify businesses that are a good fit for your firm. Technology solutions can be a useful aid to firms looking to build out the top of their lead funnel. An example of a useful top-of-the-funnel technology is IndustryNewsletters, which helps accounting firms reach specific prospects and current clients with content that provides insight into their specific industries. This type of technology creates an easy avenue for businesses to engage with the firm. 
Discovery
During the discovery process you are beginning your outreach to and communication with a prospective client, or you are discovering a new way to serve a current client. Keys to success in this stage begin with having a developed set of "soft skills." Listening and asking questions is key for the prospect to feel understood and confident that you really comprehend their problems and their opportunities. Katie Tolin provides great insights on ways to do this in the Sageworks webinar, "Building Relationships & Revenue with Consultative Client Meetings."
Value Demonstration
This is the point where you begin to talk more (which you will notice comes after you have listened and asked questions) about the things you can do for the firm. Displaying your understanding of the industry and the types of problems and opportunities facing the firm is key. Providing deliverables and sharing stories of past successes you've had with clients in a similar position can serve as a useful means to display your capabilities. For example, during this stage we recommend that ProfitCents customers bring an Industry Data report or a Narrative report to help communicate the value that you deliver and to serve as a reference point for dialogue. 
Proposal
Have you noticed that price hasn't come up yet? If you've effectively demonstrated the value of your services in the previous part of the funnel, this part should be a breeze. Once you begin discussing the price of the engagement you have two routes that you can take: charge by the hour or price based on the value you provide (the money you save or generate for the business). Traditionally most accountants are comfortable with hourly billing, but if you are able to forecast out the savings or increased revenue you can bring to the business – you might have the opportunity to make more off of the engagement. Additionally, your business clients will be able to tangibly see the ROI that your firm has delivered from their investment in your services.
Once you have identified the tactics you will use at each stage to drive prospects farther down the funnel, you can begin investing in technology and creating roles within the firm to manage the influx of engagement leads. Attempting to implement new technology or adding more roles to poorly developed processes often leads to frustration and failure. By revitalizing your firm's marketing and sales processes before technology implementation and role creation, your firm can establish a scalable growth model. 
Learn more about the importance of solidifying your firm's strategy before trying to implement technology in the free eBook, Next-Level Accountants: Your guide to growing a firm of trusted advisors.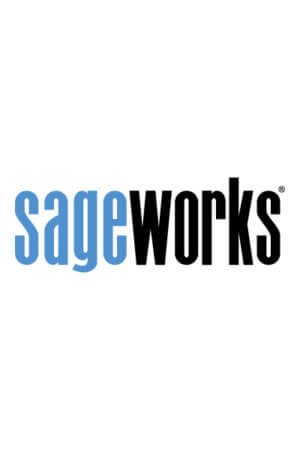 Sageworks
Raleigh, N.C.-based Sageworks, a leading provider of lending, credit risk, and portfolio risk software that enables banks and credit unions to efficiently grow and improve the borrower experience, was founded in 1998. Using its platform, Sageworks analyzed over 11.5 million loans, aggregated the corresponding loan data, and created the largest