The future of accounting: Key trends to know
A friend on Facebook recently posted the following exchange with her adolescent son, and it's an excellent reminder of the constant change we face in life and in our careers:
Son: You know what I just realized?
Mom: What's that?
Son: You must have been really smart when you went through school…you didn't even have Google.
Mom: Bub, we didn't even have computers.
Son: Mind. Blown.
If you think back to the start of your accounting career – whether it was 40 years ago or four – much has changed in the intervening years: technology, of course, tax laws, professional standards, even workplace traditions. Some of these changes occurred slowly, while others seem to have happened overnight.
In any case, accountants are accustomed to making adjustments when necessary, and it's a good thing they are. Research shows that business owners value an accountant who can anticipate the needs of the business and provide proactive strategic advice. In fact, they rate that quality above other factors such as reputation and low fees when selecting a CPA.
To know what type of advice to provide, accounting professionals spend hours keeping up to date on the latest changes to tax law and accounting standards. But they must also be well informed of economic trends, available technology and shifts in their client base. Some accounting professionals show more initiative than others in researching and reacting to these types of issues. Jody Padar, CEO/principal of Chicago-based public accounting firm New Vision CPA Group and author of The Radical CPA: New Rules for the Future-Ready Firm, is a champion of helping accounting firms take advantage of time-saving technology so that she has more time to offer advisory services. In the recent Sageworks book, "Next-Level Accountants: Your guide to growing a firm of trusted advisors," Padar noted that future-ready firms focus on providing value to the client rather on performing a one-time service:
"People pay for reports they don't understand and they put them in a drawer…and then CPAs wonder why nobody wants to pay for services," says Padar. "They're not paying for reports, they're paying for value."
As Padar has observed, accountants who streamline their ability to provide routine, compliance-related services are better able to devote time to recognizing and anticipating additional needs of the business owner, boosting the firm's ability to cross-sell additional services and delight clients. They can spend more time learning about trends that may affect not only their clients but also their own firms.
Sageworks has aggregated some of the key trends that accountants should know about in order to manage their own firm and to help business owners. In this practice aid, "The Future of Accounting: Key Trends," you'll learn about changes in the economic landscape, trends in technology usage and occupational shifts for partners and staff. Each is an important shift that can impact your practice, and many of these trends provide new opportunities for accountants.
Download "Future of Accounting: Key Trends."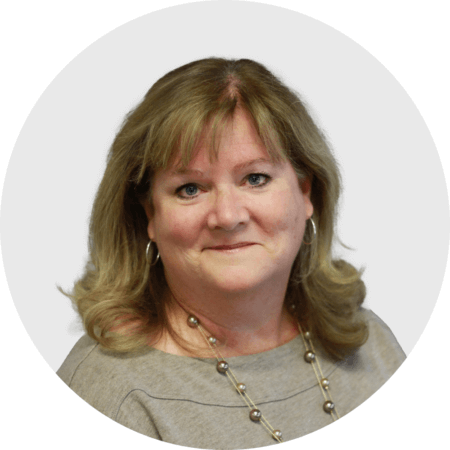 Mary Ellen Biery
Senior Strategist & Content Manager
Mary Ellen Biery is Senior Strategist & Content Manager at Abrigo, where she works with advisors and other experts to develop whitepapers, original research, and other resources that help financial institutions drive growth and manage risk. A former equities reporter for Dow Jones Newswires whose work has been published in