The most useful (and rarely used) types of data analytics
By Jackie McLaughlin, CPA
Data analytics are gaining momentum as they are increasingly being used during the audit process. As auditors know, data analytics are required during both the beginning and the end of an audit. However, analytics can also be employed efficiently and effectively as substantive procedures.
Data analytics can easily do the work that previously relied on human inspection, work such as determining whether a sale or expenditure is customary based upon data-driven parameters. For example, if an analysis showed that the average sale was between $50 and $75 per transaction, anything outside of that range could be flagged for follow-up.
Data analytics can also be useful tests for investigating potential misstatements that are usually not apparent from an examination of the detailed evidence or in which detailed evidence is not readily available. For example, comparisons of total salaries paid to the number of personnel might flag a discrepancy (perhaps due to the presence of unauthorized payments) that may not be apparent from testing on a transaction-by-transaction basis.
Finally, analytics can more easily be presented in visual formats such as charts or graphs. These methods of reviewing evidence can help auditors to better understand the business, identify patterns or outliers and ultimately plan the audit.
Auditor expectations are the cornerstone to utilizing analytics most effectively. As these analytics evolve and higher levels of assurance are desired, more predictable relationships will be required to develop those expectations. For example:
Relationships in a stable environment are usually more predictable when compared to relationships in a dynamic or unstable environment.
Relationships involving income statement accounts tend to be more predictable than relationships involving only balance sheet accounts. This is because income statement accounts represent transactions over a period of time whereas balance sheet accounts represent amounts as of a point in time.
Relationships involving transactions that are not subject to management discretion are usually more predictable than relationships involving transactions that are subject to management discretion. This is because management can affect an account balance by electing to incur maintenance expense rather than replacing equipment or by delaying advertising costs, to name just a few examples.
Relationships involving transactions that are not subject to  management discretion are usually more predictable than relationships involving transactions that are subject to management discretion.
CATEGORIES OF ANALYTICS
The advent of Big Data and increased data accessibility have given rise to four main categories of analytics, or the examination of raw data to draw conclusions about the data:
Descriptive analytics: These help answer the "What is?" type questions. Although this category is at the bottom of the analytics value chain, they can be good for uncovering patterns that offer insight. In addition, most auditors already use them in their daily work. For example, auditors compute sums, averages, and percent changes to report sales results, customer credit risk, cost per customer or the availability of inventory. Auditors can even use them to categorize customers by product preferences and sales cycle.
Diagnostic analytics: These address the "Why did it happen?" questions. Auditors are also generally familiar with these because they are calculations like variance analyses, and these are used to explain historical results.
Predictive analytics: These help answer the "What will be?" type questions. Predictive analytics identify past patterns to predict the future. Predictive analytics integrate data from various sources (such as enterprise resource planning, point-of-sale, and customer relationship management systems) to predict future outcomes based upon statistical relationships, historical data and regression-based modeling. One of the most common applications of predictive analytics is the computation of a consumer credit score. These can also be used for complex forecasting.
Prescriptive analytics: These are the "What will we do?"
Prescriptive analytics are very valuable and largely unused. They can provide a laser-like focus to answer specific questions. Prescriptive analytics use a combination of sophisticated optimization techniques to suggest the best course of action to take in the given circumstances.
Not surprisingly, predictive and prescriptive analytics are far more useful to the client because they are able to provide meaningful insight into how to improve business practices. However, in an audit or review environment, analytics must be used with caution since helping a client predict what will be or suggesting what they should do could impair independence.
Thanks to technology, analytics can be largely automated. Other than data input, auditors do not have to do any of the mechanics. This can not only save on budgeted hours, but it can free the auditor's time to analyze and make judgments about the information presented.
Because judgment is such a critical component of the audit and/or review process, analytics will never replace auditors. But the technology can take on the mundane aspects of what auditors do to make the job far more interesting and meaningful.
Additional Resources
eBook: Guide to Audit & Review Best Practices and Pain Points 
Webinar: How to Increase Efficiency and Minimize Risk in the Audit Process
About ProfitCents
ProfitCents helps thousands of accounting firms and business consultants acquire and retain clients through differentiated, high-value services. Build or strengthen an advisory practice, leverage robust benchmarking data or streamline the audit process. Learn more by watching a brief overview video.
About the Author
Jackie McLaughlin, CPA, started her career in a Big 4 public accounting firm. Since leaving public accounting, she has been an internal auditor, a tax preparer and a Controller. She's also done forensic accounting and she's written various articles for Intuit. Currently, in addition to being the Controller for a small private college, she instructs all 4 parts of the Becker CPA exam review and she's a course reviewer for National Association of State Boards of Accountancy.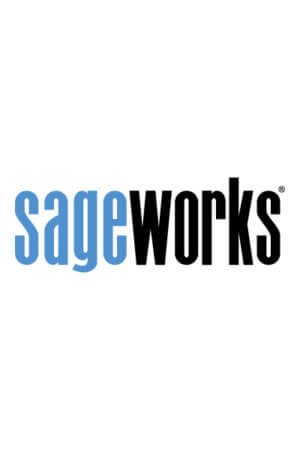 Sageworks
Raleigh, N.C.-based Sageworks, a leading provider of lending, credit risk, and portfolio risk software that enables banks and credit unions to efficiently grow and improve the borrower experience, was founded in 1998. Using its platform, Sageworks analyzed over 11.5 million loans, aggregated the corresponding loan data, and created the largest