The power of Twitter for recruitment
Twitter may not be the first site that comes to mind for job hunters, but
the numbers
don't lie – in 2012 eight million applicants found jobs using the social media application. Using the platform for recruiting purposes is also increasingly common.
A marketing firm
in Dallas uses the site to perform first round intern interviews. Twitter may not immediately resonate as a valuable tool for recruiting for accountants, but it can be. It's time to consider how your accounting firm can take advantage of this social media platform to find qualified candidates.
Consider these three ways your firm can use Twitter for recruiting:
To broadcast your company's open positions
To offer brief interview questions to those that apply for an open position
Or to weed through and select the candidates who seem best-suited to move forward in the interview process.
Before launching a recruiting initiative through Twitter, it's important to first create or update your firm's profile with your purpose in mind. Because this section will act as a reference point for all of your applicants, linking to relevant sections of your website and career opportunities will give potential candidates a better understanding of the firm, a hire's necessary qualifications, etc. When making these profile updates, review those of recruiting professionals for ideas and best practices.
When posting a tweet about a specific open position, be sure to condense the key information along with a link to a full description and how to apply for the role. A designated hashtag is one easy way to track all tweets associated with a position.
Each tweet serves as a public broadcast of information (dependent on personal privacy settings) and is limited to 140 characters. While that can seem restrictive, these limitations can provide meaningful, concrete information that cuts through the fluff when asking a direct question. A candidate that can offer a succinct response with this limitation in mind could point to someone that is a problem-solver and knows how to work effectively within the rules.
When your firm has received applications, sifting through viable candidates can be time-intensive. The Dallas marketing firm mentioned above offers a great suggestion for using Twitter to ask some initial interview questions. Consider asking a candidate to cut their resume down to less than 125 characters. Another example would be asking participants to describe their professional aspirations. Whatever questions you ask, focus on 5-10 questions that display the personality, intelligence, tenacity and background of the applicant.
The most important aspect is selecting the applicants that warrant moving forward in the hiring process. To some degree, it should be straightforward to identify candidates that can clearly communicate, have a background to compliment the position and hold similar goals as the firm.
To gain insight on a candidate, look at their Twitter profile, what they have tweeted previously and who they follow. You can gain an in-depth understanding of a person based on what content they have interacted with and who they are following.
For more information on how your firm can be using social media: "How is your accounting firm leveraging social media to reach prospective clients?" Stay up to date with the latest industry news and resources by following Sageworks Accounting Solutions Page.
Sageworks ProfitCents SolutionSimplify your audit and advisory services with a globally accessible, easy-to-use solution. Sageworks ProfitCents Solution is a web-based, audit and advisory solution that helps firms streamline workflow, scale existing processes and increase realization rates. Learn more by requesting a demo.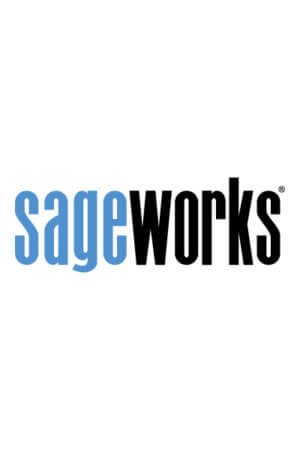 Sageworks
Raleigh, N.C.-based Sageworks, a leading provider of lending, credit risk, and portfolio risk software that enables banks and credit unions to efficiently grow and improve the borrower experience, was founded in 1998. Using its platform, Sageworks analyzed over 11.5 million loans, aggregated the corresponding loan data, and created the largest