The Role and Challenges of Financial Institutions in the Small Multifamily Rental Market
The topic of affordable rental housing is likely to be an increasingly popular one in the coming years, given the number of baby boomers expected to downsize as they retire and the rising share of millennials choosing rentals over homeownership.
Indeed, a number of recent reports have raised concerns that renters will increasingly find it difficult to find affordable rental units. The Office of the Comptroller of the Currency (OCC) recently featured the multifamily rental housing market in a newsletter examining challenges in the market and how financial institutions are engaged in financing multifamily rental housing.
The Community Developments Investments spring newsletter includes an array of data on the small multifamily rental housing market and provides an overview of some of the risk management issues related to commercial real estate lending and small multifamily property lending.
"Small multifamily rental properties house nearly one-third of the nation's renters and the rents in these properties are typically more affordable to low- and moderate-income families," said Comptroller of the Currency Thomas J. Curry in a news release about the newsletter.
In fact, according to the newsletter, "76 percent of the low-cost rental housing in the United States is privately owned and privately financed with no form of public assistance, not even section 8 rental vouchers, for its residents."
Reduce the time and cost of preparing for loan review by an average of 35 percent.
The newsletter includes interviews with community bankers that are active small-loan lenders in the small multifamily rental space.  "These lenders have learned to carefully underwrite these rentals, and they prefer to keep these loans in their portfolios under the current interest rate environment," the newsletter said. "Because these properties are often affordable to low-income households and in low- and moderate-income areas, these loans can often be qualified as affordable housing under Community Reinvestment Act guidelines if properly documented."
The report also includes information on how to properly provide this documentation and how to balance loan growth and risk.
"The OCC encourages national banks and federal savings associations (collectively, banks) to make soundly underwritten and prudently administered loans, including loans to finance smaller multifamily properties, that help provide needed affordable housing and promote economic development in the communities the banks serve," wrote OCC risk specialist James A. Stiel in a section describing underwriting challenges. "Good loan underwriting and seasoned judgment help minimize a lender's losses and help ensure that the borrower is successful and that the property continues to serve the community's housing needs."
To read the entire newsletter, visit the OCC's website here.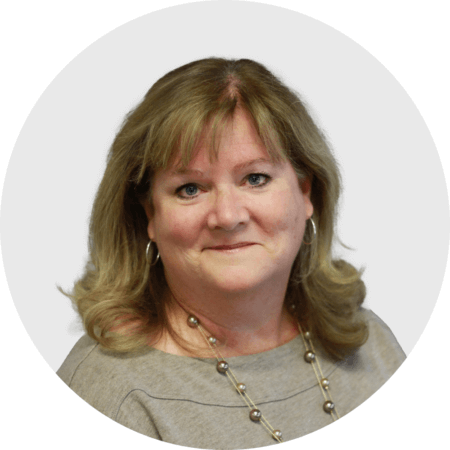 Mary Ellen Biery
Senior Strategist & Content Manager
Mary Ellen Biery is Senior Strategist & Content Manager at Abrigo, where she works with advisors and other experts to develop whitepapers, original research, and other resources that help financial institutions drive growth and manage risk. A former equities reporter for Dow Jones Newswires whose work has been published in