The state of U.S. small businesses
Given their roles, accountants have unique insight into trends among their own small business clients, and they can probably provide an idea of how firms generally fared in 2015 based on conversations and recent engagements.
But a recent financial statement analysis by Sageworks, a financial information company, provides a look at a larger universe of small companies, finding that this backbone of the U.S. economy entered 2016 with stronger sales growth and improved profitability. 
Businesses with less than $5 million in annual revenue experienced, on average, 7.8 percent annual sales growth during 2015, an increase of nearly a full percentage point from the previous year, according to Sageworks' data. And net profit margin improved to 7.5 percent from 6.4 percent among the privately held small businesses in Sageworks' database that that filed a financial statement during the 12-month period ended Dec. 28. Last year marks the fourth consecutive annual improvement in net profit margin for the businesses with less than $5 million in annual revenue.
"Small businesses overall showed gains in the key financial metrics of sales and profitability, based on our data," said Sageworks analyst James Noe. "Within major sectors, small companies also produced healthy sales growth during 2015, along with flat-to-wider margins."
Small companies in the construction, health care and accommodations/food services sectors each saw accelerating sales growth in the most recent period. The fastest growing small-business sector among those analyzed by Sageworks was construction, which generated double-digit growth (10.6 percent). Accommodations and food services experienced the strongest acceleration from last year (8 percent sales growth from 4.9 percent sales growth in 2014). Small retailers continued to improve sales, but their sales increases were flat to slightly lower than in previous years. 
As for profitability, the construction sector has below-average profitability relative to all small businesses, but the average net profit margin among construction companies continued to strengthen in 2015, hitting 5 percent. Accommodation and food service companies, on average, saw a percentage-point gain in net margin to follow on recent years' steady improvements in the sector. 
Separately, ADP's recent National Employment Report showed positive hiring trends among small companies, too. Employment among businesses with fewer than 49 workers increased more in December than it did in any month since August, with roughly 95,000 jobs added. Payrolls among businesses with fewer than 500 workers also saw gains during 2015.
Noe said that healthy margins and sales are important for generating the profits that can allow small businesses to expand, reinvest in their companies and take on extra overhead, such as new hires. "While the largest, publicly traded companies often dominate the news headlines, it's small, privately held companies that drive the bulk of GDP and job creation in the U.S.," he noted.
According to the U.S. Small Business Administration, there were 28.2 million small businesses in 2011, and they made up all but 0.3 percent of U.S. employer firms.  Small firms accounted for nearly two-thirds of the net new jobs created between 1993 and mid-2013, and they provide nearly half of private-sector employment. 
Through its cooperative data model, Sageworks collects financial statements for private companies from accounting firms, banks and credit unions and aggregates the data. The data is segmented and can be queried by 1,400 industry codes, 70 financial metrics, company size and geographic location. Net profit margin has been adjusted to exclude taxes and include owner compensation in excess of their market-rate salaries. These adjustments are commonly made to private company financials in order to provide a more accurate picture of the companies' operational performance.
Learn more about Sageworks' real-time industry data on privately held companies here. 
Download a free whitepaper to learn more about how to use industry data to grow your accounting practice:  "How to develop an industry niche in your accounting firm."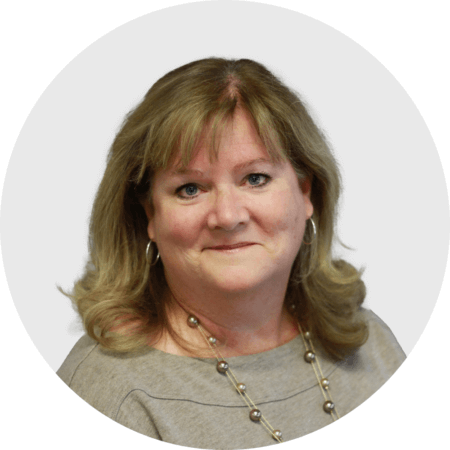 Mary Ellen Biery
Senior Strategist & Content Manager
Mary Ellen Biery is Senior Strategist & Content Manager at Abrigo, where she works with advisors and other experts to develop whitepapers, original research, and other resources that help financial institutions drive growth and manage risk. A former equities reporter for Dow Jones Newswires whose work has been published in