The war for wallets: CU Wallet to debut this year
The world is increasingly digital. Favorite songs, memorable moments and solitaire are all housed on a small, thin rectangle likely tucked away in a pocket. The techies and bankers alike knew that a mobile wallet was next. And why shouldn't it be? Peek inside nearly any brick-and-mortar retailer and you'll see a wave of smartphones in-hand, people waiting for their turn to step to the register and make their purchase. If music, photos and games are all available on a smartphone, then shouldn't a wallet be as well?
When Apple Pay launched late last year, it was met with the typical Apple innovation buzz as well as some skepticism about data security. In spite of many skeptics, Apple Pay was an instant hit – more than one million people activated in a mere 72 hours. Mega retailers like Macy's and McDonald's were on board to accept the mobile wallet for the debut, and Apple Pay has only gained steam since then, with more than 40 retailers equipped to accept. Financial institutions were clamoring to offer their customers Apple Pay capabilities, too, and nearly 40 banks and credit unions are now participating issuers for credit and debit cards.
While Apple Pay is the leader of the pack right now, Google Wallet and PayPal Here both have skin in the mobile payment game, too. And soon there will be a new player – CU Wallet. Set to launch this year, perhaps as early as April per Credit Union Times, CU Wallet will serve as the digital wallet for credit union members. CU Wallet won't be building its technology from scratch; it has partnered with Paydiant, a cloud-based platform, which will minimize what is required of retailers to accept the payment and allow for a speedy debut of the mobile wallet to consumers.
CU Wallet as a business is structured as a credit union service organization (CUSO), majority owned and controlled by subscriber credit unions, and aims to remain CU-centric. In September 2014, the same month that Apple trumpeted its mobile payment system, CU Wallet announced with only a few credit unions signed on to the CUSO. The excitement from the competition, though, drove a significant number of credit unions to perk up their ears and rally around the adoption of mobile payments. Several big players, including SchoolsFirst Federal in Santa Ana, Security Service Federal Credit Union in San Antonio and San Diego County Credit Union, are primed to offer the mobile payment option to their members upon debut.
In the recent Credit Union Times feature, it is noted the app has already entered its testing phase with a selection of employees from Washington State Employees Credit Union in Olympia. Subway restaurants chain, which is already integrated with Paydiant, is being used as the retailer to assess CU Wallet's ease of use and security. Employees of the CU that tested the app at the sandwich shop reported that their payments went off without any problems or concerns.
The largest obstacle CU Wallet may face is merchant adoption. Although Apple and Google have stronger brand recognition to bring the most popular retailers aboard, CU Wallet may have an ace to help them over this hurdle – consumer education. Credit unions have a direct line to their members, allowing them to educate and promote mobile payment in a way that perhaps the "big guys" cannot.
What might this mean in 2015? Expect the transition to mobile payments to be an increasingly smooth one for consumers this year, while the competition for digital wallet champion continues to heat up.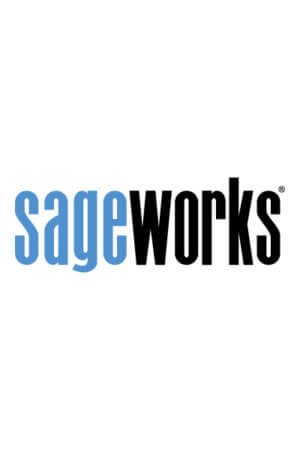 Sageworks
Raleigh, N.C.-based Sageworks, a leading provider of lending, credit risk, and portfolio risk software that enables banks and credit unions to efficiently grow and improve the borrower experience, was founded in 1998. Using its platform, Sageworks analyzed over 11.5 million loans, aggregated the corresponding loan data, and created the largest