Three ways to grow your accounting practice
Most accountants this time of year are swamped meeting tax-filing deadlines, but once business slows down, do you know how to rev things up? Gale Crosley, founder and principal of Atlanta-based consultant Crosley+Company, offers these tips for growing your practice. She highlights ways that ProfitCents, Sageworks' web-based financial analysis software suite, can help.
1. Innovate and Specialize
Customize your service and offerings through innovation and specialization, Crosley says. "Without both, your services will become a commodity and be irrelevant to the different markets you serve," she adds.
ProfitCents enables users to turn financial statements into plain language reports, which can be used to change the way you consult with businesses, Crosley says. The narrative report produced by ProfitCents provides businesses with a deep understanding of their financial condition all year round. 
ProfitCents also generates industry ratios and other data that you can provide to your clients to further specialize your planning sessions, Crosley says. "Show your clients how they compare to their industry…using the industry specific metrics and recommendations."
2. Differentiate your Firm
Without truly differentiating your firm, you will end up competing on price every time, according to Crosley. "Differentiation is the path to growth," she adds.
You can start a conversation using ProfitCents reports to pinpoint where your prospects or clients differ from their industry, she says. That can open the door for new business or additional consultations on what they can improve.  
3. Be a Visionary, Not a Historian
Accountants tell their clients what happened last year and pore over existing financials with them. Be a visionary by helping your clients plan for the future, Crosley recommends.
How do you become a visionary? Perform projections and what-if scenarios, which Crosley says you can use to show clients how changes to their debt structure or cost cuts and increases can affect their revenue and cash flow numbers.
"You can also use those projections to advise your clients on which course of action to take to improve their business," she says.
Gale Crosley, CPA, was selected one of the 10 Most Recommended Consultants in the Inside Public Accounting BEST OF THE BEST for the eighth consecutive year, and one of the Top 100 Most Influential People in Accounting by Accounting Today for the sixth consecutive year. She graduated with honors from the University of Akron, Ohio, is a winner of the Simonetti Distinguished Business Alumni Award, and an Editorial Advisor for the Journal of Accountancy.  Gale is a CPA in Ohio and Georgia. Gale Crosley is founder and principal of Crosley+Company, specializing in the business discipline of practice growth.  She consults with accounting firms on revenue growth issues and opportunities, designing firm-wide strategies and tactics to achieve aggressive revenue growth objectives. She transfers knowledge to firm leaders with a synergistic approach designed to generate optimal revenue from every aspect of the practice.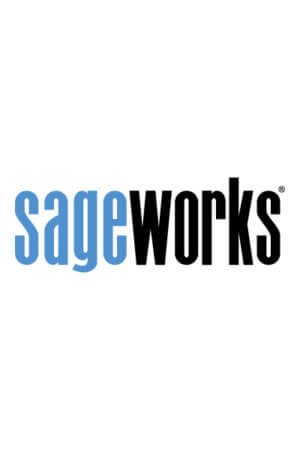 Sageworks
Raleigh, N.C.-based Sageworks, a leading provider of lending, credit risk, and portfolio risk software that enables banks and credit unions to efficiently grow and improve the borrower experience, was founded in 1998. Using its platform, Sageworks analyzed over 11.5 million loans, aggregated the corresponding loan data, and created the largest