Three ways to keep your best employees from leaving your firm
A few decades ago, it was fairly common for a person to secure a job immediately following graduation from school and remain with the company until retirement. Those days are gone, and now, hanging on to top talent is a significant concern for most employers. In October, PayScale, the online salary, benefits and compensation information company, reported that 82 percent of companies were worried about employee retention, up from 60 percent in early 2014. Never mind complex tax regs—it's workforce retention that's keeping employers awake at night.
While the PayScale survey spanned different industries, accountants are definitely among those feeling the pressure to identify, recruit, train, and retain talented people with specific skill sets. Accounting and finance jobs often pop up on lists of roles that are increasingly difficult to fill. To help get ahead of that curve, a firm should be well-respected and known within the industry and aim to be a place where talented professionals want to land. Engaging qualified candidates, before they even send in their resume, through larger firm initiatives like thought leadership, is a great way to top a professional wish list.
When you've attracted the right people with solid skills, you want to keep them. As with many other industries, the time and money accounting firms spend to ensure a new hire has career potential is significant. Holding on to a great employee takes more than just a competitive salary. Stellar incentives for winning new business, flextime, and the option to work from home all add to the compensation package. Nearly any firm could use some improvement in their retention strategy, and it requires tracking HR efforts that go beyond just the numbers. Here are three key tasks partners and managers can perform to keep valued staff members from leaving:
• Communication is key. A common complaint of staff members in many industries is that they don't know what's going on. This comment often frustrates management, particularly if they feel they are communicating organizational priorities or changes via a staff meeting or memo. The knowledge that staffers sometimes lack isn't day-to-day information, but a high-level look at where the company or firm is headed. A management team that has open lines of communication is more likely to instill confidence in their employees and make them feel valued. Few people want to feel like just a worker bee. Just as you'd communicate with your client to build a solid relationship, offer your employees the same.
• "Stay interviews." Many firms conduct exit interviews when an employee leaves the company, but some companies find it even more effective to ask staff why they stay with the firm. Why wait until you lose employees to pick their brains! One-on-one sit-downs can offer insight into what is working well for someone who has been with your firm for one, five or 10 years. Responses can illuminate company-specific concerns that can be addressed along with larger industry ones that may not be immediately actionable, but are still helpful for management to consider. If you operate a smaller firm, or think that staff could be turned off by the idea of offering honest feedback to partners or managers without judgment, consider taking the anonymous online survey approach to solicit both the positive and negative thoughts about the company.
A similar tactic is the 360 employee review. The 360 review marries the traditional approach—where a manager or partner evaluates employee performance—with an opportunity for the staff member to offer feedback to management. Employees like knowing their reviews are a two-way street and the reviews clarify the expectations for the employees' role and how they can get to the next level.
• It's the little things. Regardless of a firm's size, small perks can make a big impact on employees. Weekly bagel breakfasts or monthly in-house happy hours demonstrate appreciation for your staff. Some firms have success with more out-of-the-box approaches to perks, like installing a video game system or Ping-Pong table for employee breaks (tech companies are notorious for this) or bringing a masseuse on-site for a day or two during busy season (strongly consider this; your staffers will thank you). Whatever the perk, making it a key point of employee culture allows staff to feel more relaxed when the days get longer and the pressure to perform is on. Plus, a signature perk from your firm helps with word-of-mouth when recruiting.
Set a management goal to increase the number of employees your firm retains this year. If your 50-person staff typically loses 10 people over the course of a year, incorporate any or all of these strategies moving forward to aim to cut that number in half by 2016. Be a cheerleader for your firm and you may have fewer conversations that include the phrase, "I've accepted another offer…" in 2015.
— This article originally appeared on AccountingWeb.com.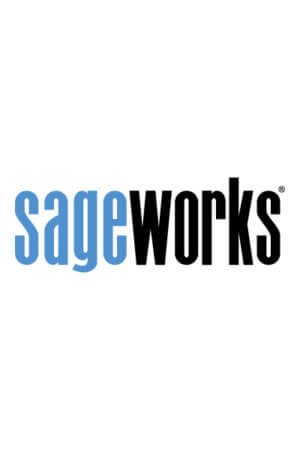 Sageworks
Raleigh, N.C.-based Sageworks, a leading provider of lending, credit risk, and portfolio risk software that enables banks and credit unions to efficiently grow and improve the borrower experience, was founded in 1998. Using its platform, Sageworks analyzed over 11.5 million loans, aggregated the corresponding loan data, and created the largest