Tips for telling business owners why valuations matter
Finding prospective valuation clients isn't always easy, and even once a firm has identified a prospect, communicating the value of valuations is critical to a successful relationship.
Sageworks hosted a webinar on the topic, "How to Find New Business Valuation Clients" in order to explore tactics for identifying clients as well as the fundamentals of a successful valuation services pitch. Guest presenter Rick Spence, a writer and speaker on business ownership, offered insights into the wants and needs of business owners.
During the webinar, Spence stressed that business owners can be frugal when they seemingly shouldn't be. However, their decisions are often due to the fact that higher expenses means less money in their personal bank accounts
When faced with deciding between investing in the business and investing in their personal lives or families, owners of small and medium sized businesses, unlike public or larger businesses, can use profits, i.e. their salary, for non-business expenses. 
As Spence said during the webinar:
"In the entrepreneur market…forget the levels of approval. This is money that will come out of their personal budgets." He went on to say, "the reason they say they don't have a budget is that they aren't planning ahead."
Budgeting is a moving target for business owners. After the fixed costs of loans, rented space, etc., as well as labor materials or other operating costs, purchasing a valuation doesn't always seem like an immediate benefit. A valuation might seem like something that can wait. 
Yet, valuation professionals have something in their favor when it comes to business owner budgets. "The glimmer of hope is that when they [business owners] say that they don't have a budget for that, it doesn't mean anything. The entrepreneur controls the budget. They can change the budget any way they want. They may have a board of directors. They may have other partners they have to report to, but, essentially, they are in control."
Valuations can lead to better business decisions. In fact, they can lead to decisions that drive revenue. A talented valuation professional knows that understanding the drivers of business value can help owners both plan for the future and generate growth in the short term.
Try keeping these points in mind during prospective client meetings:
1) When business owners want something, they can afford it
2) Understand their process to identify where valuation can help
3) Understand how to create value for them and articulate it clearly
Watch the recording of "How to Find New Business Valuation Clients" to learn more tactics for communicating the value of valuations during your next prospective client meeting.
Additional Resources
Infographic: 6 Things to Know About Buy-Sell Agreements
Whitepaper: Generating an Accurate Business Valuation

Sageworks Valuation Solution
Sageworks Valuation Solution is a web-based, business valuation solution that helps firms streamline workflow, scale existing processes and increase realization rates. Explore features and benefits by watching a one-minute walkthrough video.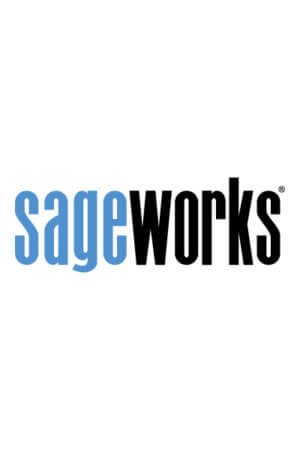 Sageworks
Raleigh, N.C.-based Sageworks, a leading provider of lending, credit risk, and portfolio risk software that enables banks and credit unions to efficiently grow and improve the borrower experience, was founded in 1998. Using its platform, Sageworks analyzed over 11.5 million loans, aggregated the corresponding loan data, and created the largest