Tips to help your business clients generate more cash
As a business advisor, you know that when clients don't greatly value a service or understand its worth, they're more price-sensitive and willing to shop around. By the same token, once a client sees how your strategic or business advice will help them make money, they are more willing to part with their hard-earned dollars for a new engagement.
What better way to exhibit ROI to business clients than to show them exactly how to generate more cash? Leveraging technology can make it quick and easy to illustrate for business owners several ways to control how much cash their business generates each month, quarter or year. Using a cash flow calculator as a meeting aid, advisors can demonstrate the impact on cash flow of improving one or more key financial metrics. Coupled with the advice you offer for improving these metrics, this encounter screams to the client, "I am valuable because I am helping you make more money!"
One easy way to start this kind of conversation is to ask the owner, "Does your business have enough cash each month/quarter/year?" Most likely, the owner will say it doesn't or will say it could always use more. After all, what business doesn't want more cash available to purchase inventory, hire workers or add products/services?
When the owner answers this way, he or she has opened the door for you to show off your value. Advisors through the years see business clients that struggle to generate sufficient cash flow and others that seem to do well. Perhaps there are a few clients of each type that come to mind. Consider describing these clients (without identifying them) to show that you have worked with both kinds of clients. This helps the business owner understand that a) they are not alone and b) you have experience helping in this very area.
Next, consider asking the business owner how they could use extra cash generated by the business. Do they have a specific goal in mind or are there various growth opportunities that could open up with additional cash? Help the owner see the big picture of how boosting cash flow can impact the business so they have greater buy in as you demonstrate exactly how to achieve greater cash flow.
Advisors should also educate business clients on the levers of cash flow generation if they are to provide tips for helping clients increase cash. Business owners have far more control over cash flow generation than they may know, says Alex Pan, a product manager at Sageworks, a financial information company that provides financial analysis and valuation applications to accountants and other advisors. But they may not have ever seen how, for example, lowering the firm's inventory days from its historical average can contribute to a gain in cash by the end of the period. Recent technology allows you to import client financials, then utilize simple toggle bars to adjust profitability and liquidity metrics (such as net profit margin and accounts receivable days) and show the impact on the client or prospect's cash flow generation.
"When you're able to demonstrate exactly what results you will help the owner to achieve, it's easier to justify your advisory fee because you can tie it to the expected results," Pan says. For example, you could explain your fee will be 5 percent of the additional cash generated, he says.
Finally, advisors looking to provide tips on boosting cash need to recommend the "how." Once you've demonstrated how much additional cash your client can generate, it is time to get into the nitty gritty of suggesting exactly how to:
• boost net profit margin
• cut overhead growth
• reduce accounts receivable and inventory days
• accelerate sales growth and
• increase accounts payable days
Actionable advice helps the client or prospect leave the meeting with a blueprint that can be monitored and updated based on progress, according to Pan. An automated solution can help generate this advice quickly and easily for each client.
Clients want to make more money, and business advisors want more engagements. Once you demonstrate the ability to help clients make more money and a plan for helping them do so, they'll see the return on their investment and be more eager to sign on for your assistance.

Additional Resources
Practice Aid: Avoid Cash Flow Catastrophes
Whitepaper: How to Improve Financial Presentations to Clients

CashSage Free Trial
Help your clients generate more cash by uncovering key business drivers and recommendations.
Learn more or sign up »
Image credit: @Helloquence via Upsplash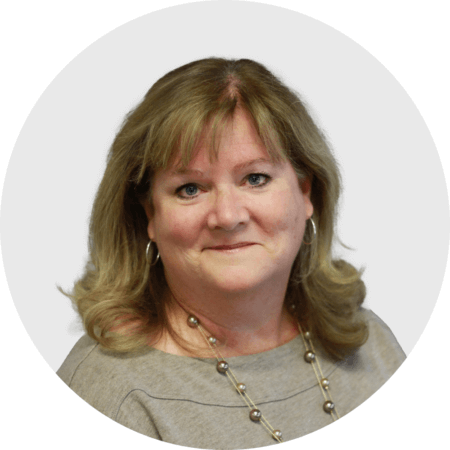 Mary Ellen Biery
Senior Strategist & Content Manager
Mary Ellen Biery is Senior Strategist & Content Manager at Abrigo, where she works with advisors and other experts to develop whitepapers, original research, and other resources that help financial institutions drive growth and manage risk. A former equities reporter for Dow Jones Newswires whose work has been published in