Top 5 ways accountants can use industry data
Many accounting firms tout their "excellent customer service" as what sets them apart from competitors, but if everyone is bragging about the same thing, are they truly unique?
To stand out, your firm needs a clear differentiator. Industry data can provide insight and services that can distinguish your practice.  Here are the top five ways accountants can use industry data to boost existing relationships and to help create new ones.
1. Increase "wallet-share" of existing clients.  Your clients currently receiving audit or tax-return services (so-called compliance services) could probably benefit from advice on their business's operations and finances. Use industry data to go beyond compliance-only services and offer business advisory services. Benchmark the client's current performance against peers, and use that information to help them develop plans for capitalizing on strengths or addressing weaknesses. How profitable are they compared with others in the industry? Are expenses high, relative to sales and to competitors? 
Recent research outlined by Allan Koltin showed that client retention rates improve as the number of services received by the client increases. At the same time, another study found that two-thirds of buyers of accounting and financial services admitted they don't know about all of the services offered by sellers, yet 44 percent said they were interested in additional services.
Use industry data to track industry-specific key performance indicators (KPIs), such as food costs to sales for restaurant owners or subcontractor costs for construction companies, and help the client understand how these affect cash flow and profits.
2. Identify new business opportunities for your firm. Industry data allows you to look across industries to study performance trends and assess possible future market opportunities. You can identify fast-growing industries or industries with expanding margins (which may afford businesses more financial latitude to pay for new accounting and advisory services). Focusing on an industry niche or a small group of industries may help improve your own firm's efficiency and returns. 
3. Win new business. Once you've targeted a new customer, hone your industry expertise by examining industry data that shows the potential client you know their area and understand their challenges. Examine a benchmarking analysis of current clients in the same industry to identify their strengths and weaknesses, and use that knowledge to build your advice library. Or pull a summary report of industry data to reduce preparation time when meeting with prospects on short notice.  
4. Identify new business opportunities for your clients. Imagine someone you trusted approached you and said, "Here's an attractive pool of customers that I think you'd be good at reaching." You'd be grateful, right? In the same way, your clients would probably appreciate a trusted advisor bringing market intelligence to their attention. Use industry data and your knowledge of the client to show them possible markets for their goods and services. Which industries are growing quickly in their region? Which industries have a high failure rate and should be approached with caution?
5. Help clients plan the business future.  Use industry data to identify cost or profitability trends before they become problematic for the client. Your client may not be seeing some of the same issues others in the industry are facing with slow vendor payments or rising labor costs, but industry data can reveal them. 
Sageworks provides private company information and develops financial analysis and risk management solutions. Learn more about how data can help clients understand their financials and help increase your consulting opportunities.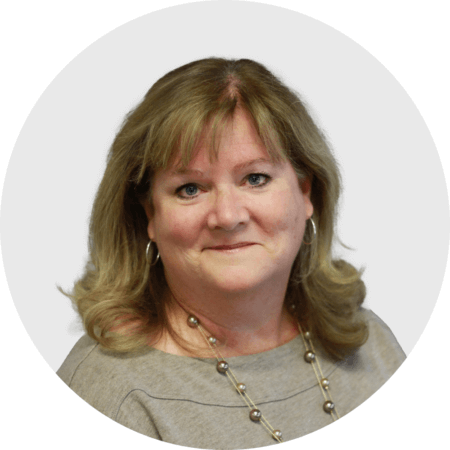 Mary Ellen Biery
Senior Strategist & Content Manager
Mary Ellen Biery is Senior Strategist & Content Manager at Abrigo, where she works with advisors and other experts to develop whitepapers, original research, and other resources that help financial institutions drive growth and manage risk. A former equities reporter for Dow Jones Newswires whose work has been published in