Top compliance issues in banking: Meet them head on
This guest post by Chuck Marshall, Certified Regulatory Compliance Manager (CRCM) and manager at Kennedy and Coe, LLC, summarizes his recent presentation in the Sageworks 2012 Webinar Series, an offering of free, educational webinars led by consultants and leaders in the banking industry who share best practices for financial institutions. The webinar can be accessed here.
Compliance in banking over the last several years has been a moving target. It is no longer adequate to only be in compliance with the regulations. Examiners expect each financial institution to have a compliance management process. For this reason, we suggest implementing several basic components to your compliance program:
• Ensure your organization has competent compliance staff with up to date training. Compliance staff should complete a compliance risk assessment based on current regulations and each bank's individual product mix.
• Perform regular testing based on the results of a risk assessment. Your institution should have a process for tracking and remediation of the exceptions identified during testing and examinations. This should include monitoring by the compliance or audit committee.
Top Compliance Issues
Compliance exams are tougher than ever before. To help each institution achieve the best possible outcome of an exam, we suggest the following:
• An exam manager should be appointed to help foster the relationship and facilitate communication. This might not be the bank's compliance officer based on the individual's personal skill set.
• When the examiners arrive, request an introductory meeting to cover the introductions and gain a better understanding of the scope of the exam.
• Once the exam begins, keep the examiners busy and on time, providing them with the materials as requested.
• Additionally, the compliance officer should sit in on examiner interviews with bank staff, including "line of business" or department heads. The managers know their business, but the compliance officer can often help provide a more complete answer to a compliance-oriented question.
Vendor management is an important component of an institution's compliance program. Using a vendor can bring compliance as well as safety and soundness issues. Compliance errors by a vendor are the bank's errors too. Sole reliance on a vendor can be risky; you should trust your vendors, but must employ appropriate audit and controls to verify compliance.
Regulatory Guidance
UDAP is on the mind of every examiner these days; as a result, over-disclosure may become the norm. Enforcement of this act is expanding to include abusive practices. Abusive is "materially interfering with the ability of a consumer to understand a term or condition of a consumer financial product or service." It is important to use plain talk in marketing to the customer.
The Bank Secrecy Act officer should have an understanding of the Financial Action Task Force (FATF) and the FATF 40 international guidelines to restrict money laundering. A few BSA quick hits:
• The most valuable information to gather (related to a CTR) is the person conducting the transaction.
• Be sure to collect complete information on cash purchases of monetary instruments over $3000.00.
• Don't forget to check OFAC for non-customer transactions.
Fair Lending is a "birth-to-death" (of a loan) concept. It is important to remember that everything about the loan is open for discussion. This includes everything from your website to loan interviews as well as choosing the right product, equal underwriting, origination fees, and maturity, payoff, or foreclosure.
Compliance is everyone's job.
Charles (Chuck) Marshall has provided bank consulting services to clients of Kennedy and Coe, LLC since 1998. He joined the Financial Institutions Group of Kennedy and Coe, LLC, as a bank consultant in the Wichita office and was selected to be a manager within the firm in 2003. Marshall's expertise focuses on improving bank performance and consulting with financial institutions in the areas of strategic planning, regulatory compliance, mergers and acquisitions, bank valuation, organizational structure, loan review, sales management consulting, and profit enhancement services.
For more information on how prepare for your next regulatory exam, download the whitepaper, 9 Ways to Prepare for Your Next Examination.
Sageworks, a financial information company that provides risk management solutions to financial institutions, hosts a monthly webinar series. These free, educational webinars are led by consultants and leaders in the banking industry who share best practices for financial institutions. Webinar topics include issues that are getting the most focus in banking today and advice to help institutions.
Access archived webinar recordings and sign up for future webinars here.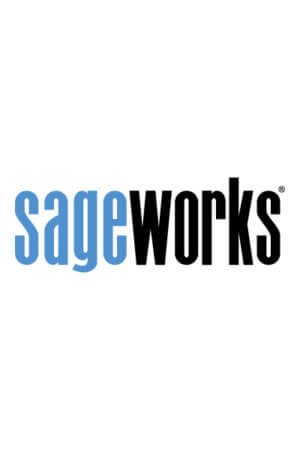 Sageworks
Raleigh, N.C.-based Sageworks, a leading provider of lending, credit risk, and portfolio risk software that enables banks and credit unions to efficiently grow and improve the borrower experience, was founded in 1998. Using its platform, Sageworks analyzed over 11.5 million loans, aggregated the corresponding loan data, and created the largest