Top pain points for business borrowers
The Federal Reserve's 2016 Small Business Credit Survey found that businesses more often express satisfaction with a traditional, small-bank lender than with online lenders, defined as nonbank alternative and marketplace lenders. But Peter Brown, vice president of strategy at Sageworks, notes that online lenders improved their satisfaction levels by more than 200 percent between the survey in 2015 and 2016. "They're catching up quick," Brown says.
Some factors helping fintech lenders make gains in customer satisfaction relate to their ability to address some of the concerns of borrowers, according to Brown. Banks and credit unions looking to offer more value to business borrowers should start by understanding these pain points from the borrower's perspective. Only then can institutions explore new approaches that will improve business lending services.
Top pain points for business borrowers include:
Difficult application process
Among dissatisfied applicants for small business loans at small banks, 42 percent blamed a difficult application process for their displeasure. This issue was identified by only 26 percent of the dissatisfied applicants to online lenders.
Banks and credit unions should consider how current application and approval processes might discourage applicants. Customers accustomed to being able to conduct most business online 24/7 – whether it's ordering products, applying for college or securing a home mortgage – aren't enthusiastic about having to visit a branch during a window of weekday business hours to pick up a paper application with multiple parts required for completion. Lenders that provide the option to apply online offer an attractive alternative.
Shane Dugan, small business solutions manager for Nutmeg State Financial Credit Union, says that while applicants are always concerned about rates and terms of loans, business owners these days are most concerned with the ease of the application process and how quickly they can learn of the decision.
"Nobody wants to sit there and have to fill out all of this paperwork or provide paperwork 37 different times throughout the process," he says. "They want to be able to provide it up front, to give you what you need and be done with it."
Long wait for decisions
Banks and credit unions walking a mile in applicants' shoes will also understand that many are frustrated by lengthy application and approval processes. In the Federal Reserve small business survey, nearly 1 of every 2 dissatisfied applicants at traditional lenders cited the long wait for a credit decision, compared with 1 of every 6 applicants who were dissatisfied with online lenders.
Delays aren't surprising, says Brown, given that credit unions and banks often have different, siloed systems for originating loan requests, performing the credit analysis and issuing decisions, not to mention additional systems for loan closing documentation and portfolio management. "These systems often aren't talking to each other, which means they're open to opportunities for errors and can require lots of re-entry of data," he says. "It also leads to a frustrating borrower experience where the application could go from a business development officer, back to the member or customer, back to the officer, back to the member, etc. There's a lot of back and forth that really makes for a frustrating experience and makes the turnaround time go into the weeks and maybe even into months."
These delays are unworkable to some business owners, Dugan notes. "Business owners have a lot on their plates," he says. They don't want to have to go through a three-week process to get money that they might need right now, either because they hadn't anticipated and planned for the need, or because an unexpected project or opportunity cropped up. As a result, those owners may seek fintech companies when they need a loan.
Learn how to analyze and approve loans more quickly.
Lack of transparency
Interestingly, the top reason cited for dissatisfaction among applicants at both small banks and online lenders was a lack of transparency, indicating the industry as a whole has room for improvement when it comes to educating business borrowers about how loan approvals work. Indeed, 49 percent of dissatisfied applicants of online lenders identified a lack of transparency as the reason, while 47 percent of those dissatisfied with the small bank application process cited the same issue. By utilizing new technologies and implementing new processes, banks can often mitigate these pain points.
Knowing the top concerns of potential borrowers reveals opportunities for banks and credit unions to shift their thinking and approaches so that they can improve business lending services.
For additional resources on lending solutions and building a better business borrower experience, click here.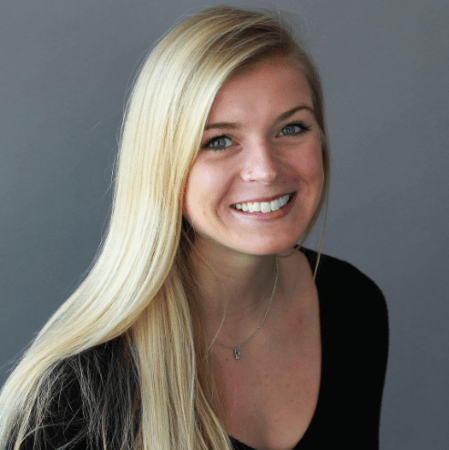 Kylee Wooten
Media Relations Manager
Kylee manages and writes articles, creates digital content, and assists in media relations efforts