Traditional methods for predicting default
Exposure to credit risk is widely recognized as the leading source of problems in financial institutions, and much regulatory and industry attention has focused on how credit risk contributed to the financial crisis and how investors, customers and taxpayers can be protected against future losses. Credit risk models like a probability of default or loss-given default are increasingly relied upon to make significant lending and capital-requirement decisions. Four of the most common methods for assessing the probability of default are explained below.
Assessing the probability of default: 4 Common methods
By Mary Ellen Biery, Research Specialist, Sageworks
It's not surprising that regulators and financial institutions have placed a great deal of emphasis in recent years on the importance of models for credit risk measurement and management. To address this, the largest U.S. banks have historically developed their own models or hired consultants to create a proprietary model. But practices vary widely among smaller institutions, according to Ryan Gaus, director of enterprise solutions at Sageworks. Among the common methods that institutions use for assessing the probability of default are:
Relationship banking
By its nature, the FDIC says, small business lending is often highly customized and labor-intensive, and it's the kind of lending that community banks are historically set up to do. Perhaps as an outgrowth of a personal-lending approach, some banks provide little in the way of objective measurements of borrowers before a loan application is sent to underwriting. Lenders who have regularly transacted or worked with a business might not perform their own due diligence before passing the full loan application to credit analysts for processing.
"Homegrown" scorecards
One of the most common methods for evaluating the probability of default is a scoring method developed in house by the financial institution. Often a spreadsheet-based, ratio-driven scorecard, this method looks at specific ratios or criteria, like the coverage ratio or loan-to-value ratio, to ensure the metrics meet a minimum threshold that may be unique to the bank.
Community-based scoring
Companies such as Cortera have developed communities of finance professionals that rate and review companies based on their payment histories.
Proprietary, commercial scoring models
Experian and D&B are among the well known companies that rely on reports from creditors about payment histories to develop a credit score for businesses.
To learn more about the pitfalls of traditional methods for predicting default, download the whitepaper titled: Pitfalls of Traditional Methods for Predicting Default.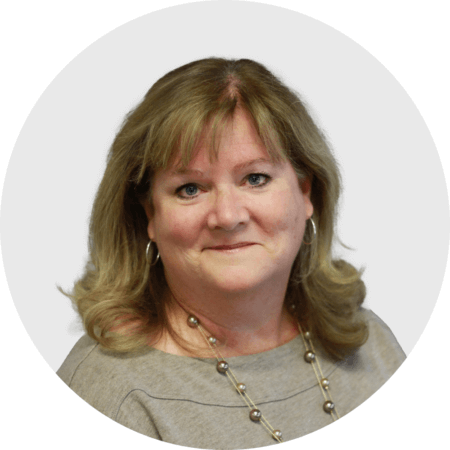 Mary Ellen Biery
Senior Strategist & Content Manager
Mary Ellen Biery is Senior Strategist & Content Manager at Abrigo, where she works with advisors and other experts to develop whitepapers, original research, and other resources that help financial institutions drive growth and manage risk. A former equities reporter for Dow Jones Newswires whose work has been published in