Two keys to building a strong credit culture
In today's banking environment, there is strong pressure for banks and credit unions to grow the portfolio profitably. With more competition, institutions are lending in new areas, adjusting underwriting standards and seeking to grow via mergers and acquisitions. Despite the pressure, banks and credit unions must remain diligent across departments to ensure policies and procedures are in place – and followed – by everyone.
In many cases, simply having a strong credit culture is a great place to start. A recent article published on the Small Business Finance Institute's (SBFI) AdviceOnLoan blog highlighted two key areas to better manage credit risk and credit culture:
1. Leadership should be strong promoters of the culture. The culture should be balanced between growing the business and managing risk in a manner that is "in sync with the lender's overall strategic goals."
2. Staff across the institution must be trained to develop the skills and capabilities needed to contribute to organizational success. There should be a structured program in place to make sure each employee is "trained to play a role that allows the organization to grow without compromising on the quality of its loan portfolio."
The article also stated that among successful institutions, "the rules and procedures that they follow are often conveyed informally and it is not necessary that they are codified in order for them to be effective." With this, senior management are the source of the values and beliefs that provide an organization the ability to make credit decisions in the best interest of the institution.
One common area where institutions can improve their culture is within their credit risk rating system. According to a recent poll, only 41 percent of institutions feel their risk rating system is objective and applied properly. Most risk rating systems have five to nine ratings. However, loans are often pooled into just a few categories, decreasing the effectiveness of the system.
Institutions that create a weighted risk rating matrix can help standardize how the system is applied across all individuals. And, having a granular, transparent and objective risk rating system can have a positive impact on several areas including credit analysis, loan pricing, loan review, stress testing and the allowance for loan and lease losses (ALLL).
Having a standardized system in place is one component, but having a strong credit culture that promotes and rewards consistency of application, as well as proper training of staff, is equally important.
For more on creating a strong risk rating system, access this archived webinar: Risky Business – Revamp Risk Ratings for Your ALLL.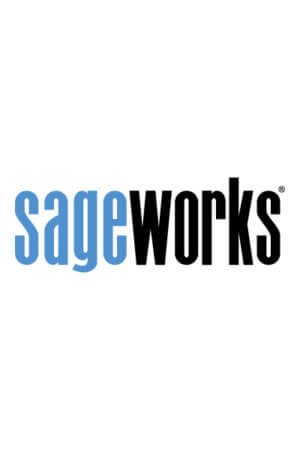 Sageworks
Raleigh, N.C.-based Sageworks, a leading provider of lending, credit risk, and portfolio risk software that enables banks and credit unions to efficiently grow and improve the borrower experience, was founded in 1998. Using its platform, Sageworks analyzed over 11.5 million loans, aggregated the corresponding loan data, and created the largest