Unemployment Lags Behind GDP Growth
The formal recession ended some 23 months ago in June 2009 when real GDP and other economic factors began to improve according to the National Bureau of Economic Research, and since then real GDP has improved by nearly 5%. Why, then, is unemployment still elevated? Why is there a lag between GDP improvement and employment level recovery?
Sageworks analyzed recessions from the past 40 years to see how long, on average, it takes for hiring to pick up post-recession. In the chart below, "months" denotes months since the formal end of the recession, and "recovered" indicates that unemployment dropped to or below 125 percent of its pre-recession level.
On average, employment took about 19 months to recover after an economic contraction, and since the 2007 recession had such an impact on GDP, it makes sense that hiring will take longer than normal to pick up. But now that we are 23 months past the recession, when can we expect to see businesses hiring again?
Brian Hamilton, CEO of Sageworks, analyzed the data Sageworks collects on private companies and their profitability. All sixteen of the sixteen sectors analyzed experienced increased net profit margins in 2010 over 2009. Given this very positive data in addition to increasing GDP, low interest rates, and largely-controlled inflation, why aren't businesses hiring?
According to Hamilton:
"I think businesses have uncertainty around oil prices, yes, but the real cause [for delayed hiring] is their uncertainty about conditions and interferences with their operating environment. If not this, what else? … Beyond the fact that there will always be cycles in the economy for which no one can be blamed, you have to look at our friends in Washington and say that they have been so indecisive on the correct things (the national deficit) and so decisive on the wrong things (such as national health care, possible tax increases) that they are introducing fear and uncertainty into the market. Ask yourself: if you ran a business today, would you really increase your risks by hiring people? It is not a question of whether national health care is a legitimate issue; it is legitimate. It is about the timing and method with which the issue was addressed. And, unfortunately, health care is just one issue. Republicans are not exempt from criticism either. Which is in the most important, strategic interest of the United States: having jobs for people and growing the economy or waging at least two or three major military efforts, causing a major diversion of resources and mindshare? Look at the national debt: both parties clearly own this issue, as the national debt has grown almost consistently over decades under both parties. In fact, there is very little research on the possible effects of the deficit on hiring, which we are not even addressing here. It is common sense that operating within a country that has become almost a debtor nation cannot make you feel great about hiring people and taking risks."
(Read Hamilton's full analysis on unemployment rates and economic improvements.)
Until business owners feel more comfortable in their operating environment–when proposed tax changes are settled and when there is a plan to control the deficit and protect future interest rates–it is unlikely they will take the risk of hiring additional employees.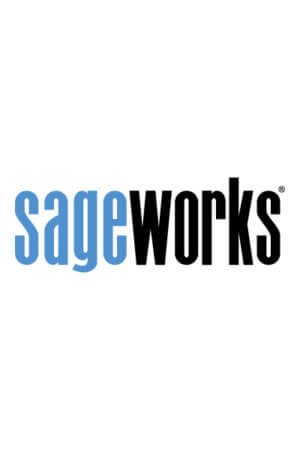 Sageworks
Raleigh, N.C.-based Sageworks, a leading provider of lending, credit risk, and portfolio risk software that enables banks and credit unions to efficiently grow and improve the borrower experience, was founded in 1998. Using its platform, Sageworks analyzed over 11.5 million loans, aggregated the corresponding loan data, and created the largest