Upload data quickly from QuickBooks Online for financial analysis, valuations
Accountants and valuation professionals can spend less time at the computer screen and more time identifying revenue-based consulting opportunities, thanks to the integration of ProfitCents, Sageworks' flagship financial analysis platform, and the Sageworks Valuation Solution with Intuit's QuickBooks Online.
The integration now allows financial professionals to upload client data directly to the Sageworks solutions from QuickBooks Online without any manual data entry. This enables them to quickly run reports that analyze the data, immediately generate valuable insights about the client's businesses or immediately perform a business valuation. Sageworks' users can set automatic data refreshes to keep client information up to date, and they can set up an automated narrative financial analysis report to be emailed to them every month for each client using QuickBooks Online, making it easier to share the insight and analysis with the client.
Learn more: How the integration with QuickBooks Online works
"Our goal is to help accounting professionals focus on providing high-value services to their business clients," said Sageworks Chief Executive Officer Scott Ogle. "The less time that accountants have to spend on inputting and validating data, the more time they can spend with their clients."
The integration is part of a larger effort by Sageworks to reduce the amount of manual data entry and tedious work required by accounting professionals, an especially pressing concern during times of high activity like tax season. Last year Sageworks unveiled the Electronic Tax Return Reader, a technology that auto-imports financial data from client tax returns and allows financial professionals to build a customized financial report in less than 5 minutes, as well as an integration with Xero, another leading cloud-based small-business accounting software.
Learn more about how the integration with QuickBooks Online works. Or explore Sageworks' solutions, which help accounting firms, valuation professionals and other financial professionals build client relationships by making it easy to provide business advice and to perform other advisory services, including business valuations.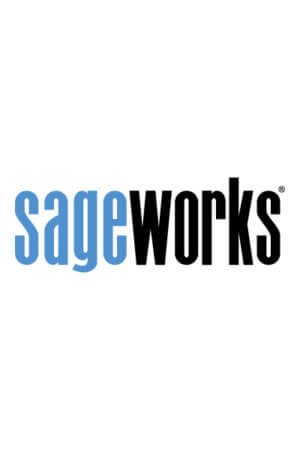 Sageworks
Raleigh, N.C.-based Sageworks, a leading provider of lending, credit risk, and portfolio risk software that enables banks and credit unions to efficiently grow and improve the borrower experience, was founded in 1998. Using its platform, Sageworks analyzed over 11.5 million loans, aggregated the corresponding loan data, and created the largest