Vacationing? Take along this book for accountants, valuation pros
Looking for a quick read to help grow your accounting firm or valuation practice?
Sageworks recently published Next-Level Accountants: Your guide to growing a firm of trusted advisors, a book that brings together many of the accounting and valuation professions' top thought leaders to provide practical strategies to help firms continue to add value beyond their technical skills.
Designed so that each chapter can be read in 3 to 5 minutes, the book is an easy way to get small doses of advice and inspiration from top experts in firm strategy, compensation, marketing, client relations, client retention and technology. Next-Level Accountants covers concrete tips to help firms create more value for their clients and increase profitability.
Sageworks has worked with thousands of accountants and business owners over the years, and it's clear that accountants truly want to help their clients. Many accountants, however, continue to run their practices the way they have been for years: focused on compliance-related services, battling compressed work schedules and lamenting pricing pressure. Like the business clients they serve, accountants and valuation professionals often face challenges such as time constraints, staffing needs, management issues and evolving technology that encourage business as usual and discourage efforts to reach bigger, better or sustainable goals.
Next-Level Accountants is aimed at helping firms identify real-world steps to evolve their strategies, products and resources in order to cultivate a firm of trusted advisors and scale an accounting or valuation business.
"Businesses need your accounting firm to go beyond the traditional services of compiling financials or providing tax returns," Sageworks Chairman Brian Hamilton wrote in the book's foreword. "They need your firm's input to make better business decisions based on their financial information, and they need your help identifying and building the value of the business."
The list of sources interviewed for this guide reads like a "Who's Who" in accounting and valuation: Gale Crosley, Doug Sleeter, Tim McDaniel, Erik Asgeirsson, Jody Padar, Allan D. Koltin, Tom Hood, Marc Rosenberg, Joe Woodard, Gary R. Trugman, Ronald J. Baker, August J. Aquila, Terrence E. Putney, Charles Green, Randall Bolten and Kelly Phillips Erb.
Next-Level Accountants explains:
• Why industry leaders believe that robust advisory and consulting practices are critical to future firm stability and growth
• How to implement pricing, compensation and management that consistently further your firm's strategic vision and goals
• Nuances of client conversations that can lead to additional services and stronger relationships
• Opportunities and pitfalls in creating a proactive firm culture
• How to optimize firm efficiency with technology and streamlined processes
Here are just a few of the chapter titles in Next-Level Accountants:
• Want a Firm Full of Trusted Advisors? Do This, Not That
• 3 Ways Trusted Advisors Communicate Effectively
• Take These 6 Steps Toward Better Pricing
• Create Time and Capacity for Advisory Services
• How to Develop a Growing Valuation Practice
• From Good to Great: Overcome Three Obstacles to Accounting Firm Growth
• Mapping Your Tech Strategy
Download the PDF version of the free e-book: web.sageworks.com/NextLevelEbook/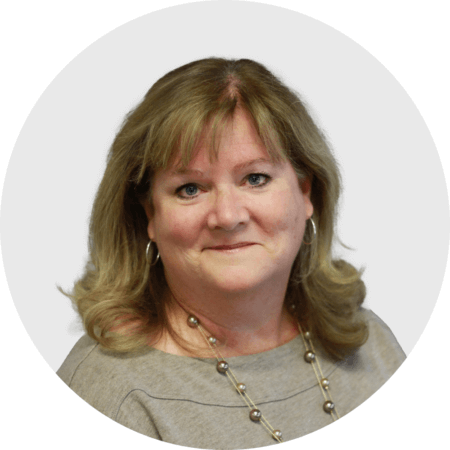 Mary Ellen Biery
Senior Strategist & Content Manager
Mary Ellen Biery is Senior Strategist & Content Manager at Abrigo, where she works with advisors and other experts to develop whitepapers, original research, and other resources that help financial institutions drive growth and manage risk. A former equities reporter for Dow Jones Newswires whose work has been published in