What Borrowers Want – Bringing Value to The Member Relationship
In a world filled with digital loan applications, growing fintechs and booming small businesses, credit unions need to continually evaluate their borrower experience. In a recent Sageworks webinar, "Best Practices for Automating Simple Member Business Relationships," Vice President of Strategy at Sageworks Peter Brown discusses ways to improve borrower satisfaction.
"People want money – that is why borrowers come to you. But it's not just money. The reason members have joined a credit union is for the relationship," says Brown.
Federal Reserve Small Business Credit Survey
The 2016 Small Business Credit Survey from the Federal Reserve states that moving into 2017, small businesses "expressed continued optimism while also reporting trouble making ends meet and accessing credit." When it comes to borrower experience, 78 percent of community financial institution borrowers reported overall satisfaction as opposed to 46 percent of fintech borrowers.
"But one of the most concerning things is the change," says Brown. "If you look at the survey from 2015 to 2016, fintech companies have improved their borrower experience by over 200 percent…so they're catching up quickly."
What borrowers do not want
According to the credit survey, high interest rates and long waits for credit decisions were at the top of the borrower dissatisfaction list.
"Nearly one out of two borrowers is dissatisfied with the turnaround time from a traditional lender," says Brown. On the other hand, the fintechs of the world are charging high interest rates and the repayment terms are not stellar for the borrower."
Adding Value
Overwhelmingly, 73 percent of small businesses seek financial advice from their lender, as opposed to accountants or family and friends.
"This reiterates that community institutions servicing small businesses are not only the borrower's source of financing, but also their source of what's happening in the market place and how they can better manage their cash flow," notes Brown.
In delivering sound financial advice, Brown recommends offering peer comparison by sharing success stories from other business owners. Further, each institution's financial data can be used to not only decision, but could be used to provide forecasts and projections to give borrowers an idea of performance and provide recommendations for cash flow and driving revenue.
Making borrowing easier
1. Digital applications allow the member or potential member to self-service at their convenience. It also means they do not have to deal with physical paper.
2. Automating communication with prospects, borrowers and third party vendors allows the credit union to maintain transparency and keeps customers informed and up-to-date on their loan application.
3. Secure portals allow secure uploads of documents minimizes the member to upload digital files seamlessly without having to print, scan, fax and/or email documents.
4. Electronic tax return readers allows credit unions to take PDFs, convert the data into tax format, spread financials and generate a global cash flow in less than 60 seconds.
5. CRM for financial institutions provides end-to-end relationship based services to associate relationships and reduce redundancy.
Additional Resources
Credit union webinar: Best Practices for Automating Simple Member Business Relationships
Credit Union FAQs: Implementing the new MBL rule
Sageworks Solutions
With Sageworks Credit Risk Solution, credit unions benefit from best-in-class credit risk analysis that accurately measures risk in a relationship at origination and throughout the life of the loan.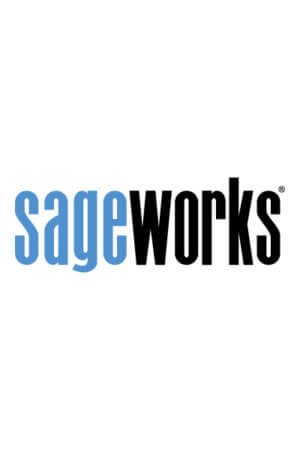 Sageworks
Raleigh, N.C.-based Sageworks, a leading provider of lending, credit risk, and portfolio risk software that enables banks and credit unions to efficiently grow and improve the borrower experience, was founded in 1998. Using its platform, Sageworks analyzed over 11.5 million loans, aggregated the corresponding loan data, and created the largest