What can your firm learn from busy season?
Get ready to breathe a sigh of relief… you've almost made it to the end of busy season. If your Twitter feed has consistently seen nothing but #busyseasonproblems for the last few months, it's nearly time to make them a distant memory (but admit that you'll miss the comic relief). Hopefully your firm has a little celebration planned for the hardworking accountants, auditors and support staff and there's a champagne toast in your near future.
When you've shaken off those 60+ hour work weeks and it's time to get back to business, the coming weeks are the perfect time to revisit your firm's plan for 2015, outside of just a revenue target. One key to successful firm management parallels the elementary school adage, "check your work." By taking a beat to examine if you met your firm's intangible goals – such as deepening client relationships and cross-selling business advisory services – you can best position the firm for the remaining eight months of the year.
Here are a few questions worth asking yourself, your partners and your staff about what can be learned from busy season:
Did we succeed in sticking to the resolutions that you set forth for tax season? It should be relatively easy to identify how successful the firm was in considering bigger-picture initiatives following busy season. If identifying and playing to your firm's competitive edge was on your list, how did you fare? If your business advisory services were a resource to highlight, did you make those relevant clients aware of opportunities for business valuations or other specialized services offered? If the answers are unclear or there's room for improvement, utilize the next few weeks to conduct follow-up calls with a core group of clients, or consider a targeted marketing campaign to those business customers who could use your firm as a resource in Q3 or Q4.
Did we maximize our client meetings? If your firm utilized face-to-face time during tax season to ask the right questions to determine your clients' needs for the full year, kudos! But, at the height of tax season, accountants face the race against the clock. It's possible to have let cross-selling opportunities slip in favor of moving the ball forward quickly. Take a look back at a selection of clients meetings from the season and evaluate whether or not your practice was successful. If you find that this area could use some improvement, make a note to start the conversation with staff earlier next year. Consider passing out checklists to client-facing accountants as soon as your firm begins busy season prep, and make it a point to be touched on at each staff meeting throughout the season. Such checklists, and other reminders, are a great tool to utilize and update throughout the year, too.
What are our next steps to grow the firm over the course of 2015? The most important tax season takeaway is likely a lesson about how to move forward and remain revved up. Shifting into consultant mode can be a challenge following months of number-crunching, but it's necessary to drive business. Along with employee retention and keeping current with changing technology, expanding a firm's client base is a top pain point of most accountants. Check out this refresher video on winning a new client if you or your team is feeling a little rusty.
When the end of season celebration comes to a close, time spent assessing these questions for your firm will be time well-spent.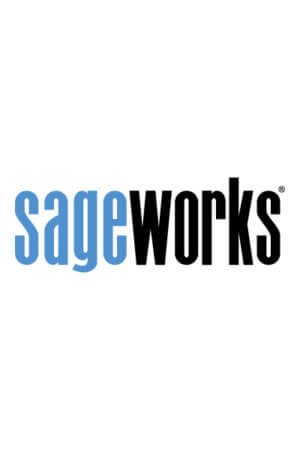 Sageworks
Raleigh, N.C.-based Sageworks, a leading provider of lending, credit risk, and portfolio risk software that enables banks and credit unions to efficiently grow and improve the borrower experience, was founded in 1998. Using its platform, Sageworks analyzed over 11.5 million loans, aggregated the corresponding loan data, and created the largest