What is Keeping Your Financial Institution From Growing?
A common problem impacting productivity and the ability to serve customers is inefficient processes. Many of these are inherited and accepted as "just the way we do things." But in order to work smarter, not harder, and provide a good experience for customers, inefficiencies should be challenged in favor of fresh ideas and processes.
Across the banking industry a current strategic focus is loan growth – increasing the portfolio by both acquiring new customers and expanding services offered to existing customers. Particularly for community banks and credit unions, many of which find themselves in a very competitive environment, growing a loan portfolio can be challenging.
To win prospective loans, regardless of whether it is a new or existing borrower, an institution has to respond with efficiency in order to get back to the prospective borrower with the same speed as competing financial institutions or FinTech. With the proper implementation of an integrated software solution, a bank or credit union can identify and resolve points of inefficiency that might otherwise be hampering growth.
Inefficiency in the loan portfolio could take the form of:
Duplicate data entry, where staff must enter the same data into multiple systems

Returning to the customer multiple times to collect all the necessary documents

Uncertainty over what information has been collected when documents are stored in disparate systems

Delays in identifying at what stage a loan is present when multiple people are working on the same loan

Time spent by an analyst to re-spread the financials for a customer after new information is collected 

Laborious, manual aggregation of data in order to develop loan committee presentations

Difficulty keeping up with multiple vendors for disconnected software solutions
Any of these inefficiencies can keep a financial institution from acquiring qualified new customers and can substantially slow growth. An integrated software solution helps a bank or credit union address any or all of these inefficiencies by defining, executing, managing and modifying current processes related to specific strategic business objectives. It can eliminate redundant tasks and ensure that uncompleted tasks are followed up on in a timely manner. Specifically, in the context of loan-portfolio growth, a primary objective is managing the entire lifetime of the loan process, starting at discovery or business development through potential impairment and risk management.
Learn more about creating an efficient lending process.
Regardless of the type of solution implemented, integrated software solutions can prevent and uncover holes in the lending process. These systems also tend to unify employees with diverse skills into a more cohesive unit, while building in a layer of awareness and appreciation for the full life of the loan. With an efficient system in place, an institution can be better positioned to meet portfolio growth objectives.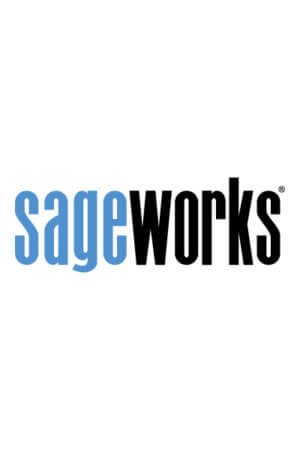 Sageworks
Raleigh, N.C.-based Sageworks, a leading provider of lending, credit risk, and portfolio risk software that enables banks and credit unions to efficiently grow and improve the borrower experience, was founded in 1998. Using its platform, Sageworks analyzed over 11.5 million loans, aggregated the corresponding loan data, and created the largest