ALLL Methodology: How to Justify and Document Your Qualitative Factors 
By: Ancin Cooley
Did you know that the most common exam issues related to Qualitative Factors are inadequate portfolio segmentation (i.e. geographic area), lack of directional consistency, and poor documentation? This post will test your knowledge (and sense of humor) of these key areas and will reinforce on how to justify and document qualitative factors.
1. What is ASC 450-20 (formerly FAS 5)?
A. Sorry, I only speak English.
B. That stuff works great on squeaky doors.
C. The Interagency Policy Statement on the Allowance for Loan and Leases requiring that the ALLL methodology must estimate credit losses on groups of loans with similar risk characteristics (homogeneous pools, e.g. commercial loans are in one pool, real estate loans are in another) in accordance with GAAP.
2. "Q-Factors" are?
A. The Fed's pub trivia team.
B. Simon Cowell's new game show.
C. Qualitative ("Q") factors are environmental factors used to reflect changes in the collectability of the portfolio not captured by the historical loss data. They augment actual loss experience and help to estimate the probability of loss within a loan portfolio based upon emerging or inherent risk trends.
3. What are Q-Factor drivers?
A. I prefer the true and false questions.
B. A new Nascar Team.
C. Q-Factor drivers are metrics used to correlate changes in allocations to specific indicators.
4. What's a good source for Q-Factor documentation?
A. The local barber shop.
B. The local diner.
C. If we look at the underlying drivers of each factor, we can find data from objective sources (e.g., CoreLogic, Case Schiller, FRED, Uniform Bank Performance Report, housing trends from a local realtor) to support each one, allowing us to take a prudent and less painful approach to supplementing our ALLL documentation.
Key take-aways from the quiz and webinar:
Maintain directional consistency.
Support every Q-Factor change with corresponding data.
Use the free information available on the web for supporting data.
Document the related financial drivers in your ALLL methodology.
There is no magic formula for deciding how to allocate funds to your Q-Factors.
Consider Question 26 from the OCC's Bank Accounting Advisory Series: Do specific guidelines exist for the qualitative or environmental adjustment factors?
OCC Staff Response: These factors require judgments that cannot be subjected to exact mathematical calculation. Read the full response.
Remember, it's best to take a conservative approach to your ALLL without being excessive. Use judgment that makes sense, then support and supplement it using consistent reason. It is also important to be proactive and use a team approach when it comes to your Q-Factors and ALLL documentation. Using these tips will help your institution better justify and support your qualitative factors at your next examination.
Feel free to check out the Sageworks solution to help streamline your bank's ALLL process.
Download this free whitepaper to learn how your institution can add objectivity and structure to the task of analyzing qualitative risk factors: Qualitative Risk Factors: How to Add Objectivity to an Otherwise Subjective Task
Ancin Cooley is a former OCC regulator, where he performed safety and soundness examinations at community and mid-size banks across the Southeast. He specializes in preparing financial institutions for regulatory exams, ALLL consulting, loan review and credit training. For more information, visit www.synbc.com.
Sageworks, a financial information company that provides risk management solutions to financial institutions, hosts monthly webinars in its webinar series. These free, educational webinars are led by consultants and leaders in the banking industry who share best practices for financial institutions. Webinar topics include issues that are getting the most focus in banking today and advice to help institutions. Access archived webinar recordings and sign up for future webinars here.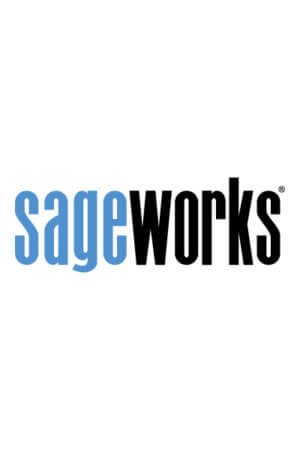 Sageworks
Raleigh, N.C.-based Sageworks, a leading provider of lending, credit risk, and portfolio risk software that enables banks and credit unions to efficiently grow and improve the borrower experience, was founded in 1998. Using its platform, Sageworks analyzed over 11.5 million loans, aggregated the corresponding loan data, and created the largest