What Oreos can teach accountants about growing the firm
Accountants wanting to grow revenue by adding new services should look to the Oreo cookie for a few lessons, according to Katie Tolin, a member of the Association for Accounting Marketing's Hall of Fame and founder of
CPA Growth Guides
.
Tolin, who recently led a Sageworks webinar for accountants on launching new services, noted that the Oreo cookie has been around for many decades, and it has probably been in the mature stage of its life cycle for a while.
Tolin noted that accountants, too, offer several key services that are in the mature stage. "Your accounting, audit and tax services — they're all pretty much mature services," she said.
Mature products and services often see slowing sales and more competition willing to discount prices, a scenario that typically leads to lower profits and eventual consolidation as the product or service is indistinguishable from competitors, Tolin noted.
And in the same way that most people know what to expect from a basic Oreo (two thin chocolate wafers sandwiching a creamy filling), they typically know what to expect from an accountant providing tax, audit or general accounting services. Many accounting firms are in a "sea of sameness" with their core services, Tolin said.
But Oreo's parent company (Mondelez International and all of its predecessors, including Nabisco) has been able to create excitement and new revenue for the Oreo brand by taking the mature product and spinning off new products. Oreo has dozens of spin-off products, including: Golden Oreos, fudge-covered, Double Stuf, reduced fat, mint-flavored, birthday cake, mini Oreos, Triple Double Chocolate and even Candy Corn Oreos around Halloween.
The lesson for accounting firms, Tolin said, is that they should take advantage of the numerous opportunities they have to innovate their existing services and create:
• entirely new services
• new packages of services or
• new methods of delivering their services.
"We can't change the tax forms, but it's in how we deliver the tax services that could easily be a differentiator," Tolin said.
How do I innovate?
Innovation can take many forms, but it is what will differentiate your firm, she said. Some firms are innovating by launching advisory services, such as business valuations or financial services. Others are acquiring firms that provide services outside of tax and accounting in order to provide more options under one roof for their clients.
Innovation may involve adding value to a service, reducing costs, or both. For example, technology has completely automated tax services. Technology can also be used to automate more of the audit process, which can reduce costs if staff have to spend less time on site conducting fieldwork and which can add value if the automation results in the firm having fewer requests of the client. Tolin said some of the best ways to generate ideas for innovative solutions include asking staff, asking clients, evaluating complaints and watching the competition.
One option for innovation is to consider ways to "productize" services. Productization involves making an intangible tangible – providing something that helps the client understand a complex offering that is focused on benefits and easier to market.
For example, Ohio CPA firm Rea & Associates has created a specialized valuation product – Know & Grow Your Value – to give business owners a cost-effective way to determine their company's worth and to help them plan for the future. Other firms create products around risk management or technology consulting.
Tolin said during the webinar that packaging existing services into new offerings that include bundled, tiered or free value-add services can help the firm market the services more effectively.
Tolin said accountants have many examples to review when it comes to companies that have innovated and found new ways to grow revenue from existing products or services. Starbucks, for example, took a commodity – coffee – and created an entire experience around the act of drinking a cup of coffee. People are willing to pay $4 or $5 for that experience, and the company sells all kinds of products related to drinking coffee or loving coffee.
"Starbucks started the trend of differentiating that cup of coffee," Tolin said. "And the company continues to mix it up. They continue to create an experience around their cup of coffee."
For more ideas on launching quality offerings in less time and with a higher rate of success, listen to the webinar replay.
Additional Resources
Practice Aid: Win New Clients through Specialization
See how one firm is using technology to innovate: Cross-selling case study
About ProfitCents
ProfitCents helps thousands of accounting firms and business consultants acquire and retain clients through differentiated, high-value services. Build or strengthen an advisory practice, leverage robust benchmarking data or streamline the audit process. Learn more by watching a brief overview video.
Image credits: Oreo (modified) by mihoda via Flickr CC; Oreo Cookies Double Stuf (modified) by Mike Mozart via Flickr CC; Banana Split Oreo (modified) by Mike Mozart via Flickr CC.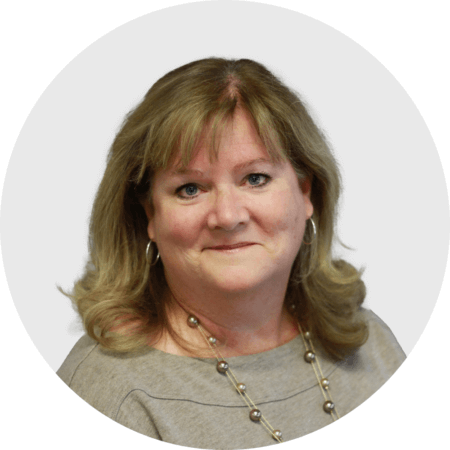 Mary Ellen Biery
Senior Strategist & Content Manager
Mary Ellen Biery is Senior Strategist & Content Manager at Abrigo, where she works with advisors and other experts to develop whitepapers, original research, and other resources that help financial institutions drive growth and manage risk. A former equities reporter for Dow Jones Newswires whose work has been published in