What to get for the accountant who has everything
The "most wonderful time of the year" is officially in hyper drive. The hand-print turkeys are now a distant memory and you've fought your way out of the Thanksgiving food coma. Before you know it, you'll be ringing in 2015 and busy season will have you funneling coffee instead of sipping on egg nog.
But not before the annual office holiday party. This time honored tradition allows you to mingle festively with your coworkers, enjoy a decadent dessert or two, and perhaps belt out an "I Will Survive (Tax Season)" on karaoke. If your CPA firm or office participates in a Secret Santa or White Elephant gift exchange, you may be anxious about selecting a gift that any coworker would be happy to receive. Fear not, Santa's Helpers! We've put together a festive collection of great gifts for accountants that will get you out of a gift card-giving rut!
What to get for the accountant who has everything:
An abacus. Probably the quintessential gag gift for an accountant, but it is 99.9% guaranteed to get a laugh. If you're aiming for comedy gold, add printed instructions for the abacus. If the gifted colleague has a young child, you just scored them a bonus holiday present; otherwise it's a fun piece of décor to add some personality to a dull cubical or non-descript office.
Melissa & Doug Abacus via Amazon.com
"All the Cool Kids are CPAs" or "It's Accrual World" travel mug. Help your office mate prep for busy season with a jolt of java plus a word of encouragement on how rad CPAs really are. And, if you're really eager to give the gift of coffee, consider sharing some gourmet K-cups with the travel mug so your colleague can be caffeine-fueled as soon as he or she enters the office.
Wine glasses. An equally fun "prepping for the busy season" gift is a bottle of your colleague's favorite vino with a set of etched wine glasses. This Etsy seller clearly was a CPA in a former life or knows one well to be so spot-on with the suggested fill lines. Consider this the gift that keeps on giving.
Parks and Recreation on DVD. There aren't many TV shows that offer a CPA as a lead character. The Amy Poehler-helmed comedy features Ben Wyatt, played by the hilariously deadpan Adam Scott, the accountant that makes all accountants look marginally cooler to non-accountants. Since The Cones of Dunshire isn't a real game (yet!), offer your coworker the gift of comedy. Since Parks and Rec is on Netflix and Hulu as well, a gift subscription to either service is an equally great choice.
A painting class. Consider a gift that encourages your colleague to exercise their right brain. Left-brain activities may be their specialty, but everyone can enjoy an opportunity to be creative. Wine and Design, which has locations across the Eastern US (as well as LA and Phoenix), allows your inner Picasso to come out, while also enjoying a tasty adult beverage. Pinot's Palette is another good option for a similar experience with locations all over the country.
Image courtesy of Wine and Design
You'll be sure to be the life of the party with any of these gifts. Now, kick back, relax and avoid the mistletoe.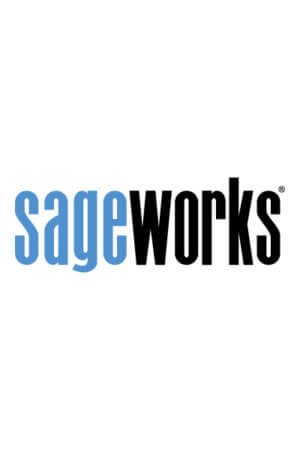 Sageworks
Raleigh, N.C.-based Sageworks, a leading provider of lending, credit risk, and portfolio risk software that enables banks and credit unions to efficiently grow and improve the borrower experience, was founded in 1998. Using its platform, Sageworks analyzed over 11.5 million loans, aggregated the corresponding loan data, and created the largest