When CPAs need to justify pricing for advisory services
By Bryce Sanders, President, Perceptive Business Solutions Inc.
Ideal clients have complicated tax situations, but not enough time.  You help them, and they recognize your value.  Knowing that your client's biggest asset is often their business, wealth management as a service offers the ability to cross sell to your clients. Yet, how do you justify pricing? As you take on your client's wealth as a whole, your value will rise – pricing should reflect this.
How Did I Get Here?
You are serious about developing the wealth management segment.  It's highly unlikely you have invested a few hundred thousand dollars establishing a broker/dealer as a subsidiary and hired investment advisors.  You are probably considering earning the Certified Financial planner (CFP) designation and providing advice by the hour.  If you get licensed to sell insurance or investment products yourself, you have crossed another line.
Explaining Your Value
Your busy client sees personal tax filing as a transactional purchase.  You get it done and charge an acceptable fee.  Now you are introducing ongoing financial planning and other advisory services related to wealth management.  These are charged at your hourly fee schedule.  The client pushes back on pricing.  They feel financial planning should be free.  How do you explain your value?
"The Architect, The Sea Captain and the Case for Recurring Revenue" (1) provides an easy to understand rationalization.  A client hires an architect to design a house.  The structure is built and inspected.  The architect is paid.  It's a transaction.
The captain of an ocean liner does a different job.  They need to get their ship and passengers from point A to point B safely, ideally in a reasonable amount of time.  They are working on your behalf every day regardless of weather conditions.  They make judgments to avoid storms, even if it adds time to the journey.  Through fares they paid, the passengers are giving the captain a paycheck every week.  In calm weather passengers might think "I could do this job!" But they don't know tomorrow's weather.
Both tax preparation and architectural services are forms of transactions.  Building an initial financial plan, advising on investments (which the client buys elsewhere) and monitoring progress is an ongoing project.  The CPA is similar to the ship's captain.
The Fiduciary Aspect
When your client works with a financial advisor, banker or insurance agent, that person wants you to buy their products.  There might be better or cheaper alternatives available elsewhere, but no one is telling them.
For years, the financial services industry has utilized the suitability standard. (2) Clients receive recommendations that are appropriate, but not always the most cost effective.  The advisor recommends products available at their firm.  They work for their firm.
CPAs operate under the more restrictive fiduciary standard.  Their first obligation is to their client.  They give the client advice, explaining how similar products are priced differently in the marketplace.  The client chooses where they want to buy.  The CPA and the client periodically review performance.  Certified Financial Planners (CFPs) also operate under this standard.  It's why financial planning is a logical advisory service for accountants to offer their clients.
Your advice is objective.  You are considered impartial because you sell advice, not a product.  As mentioned earlier, some CPAs might also become Registered Investment Advisors (RIAs) and build portfolios themselves.  As a CPA, you might consider limiting yourself to the financial planning space, billing your time by the hour.  You are the sea captain.
Clients might object to the cost.  They may be tempted to handle financial planning themselves.  Unlike investments with upfront costs or surrender charges, your advice only costs the client while you are providing the service.  They can choose to stop using the service at any time.  It's the ultimate in "pay as you go" pricing.
Clients like that.
Bryce Sanders is president of Perceptive Business Solutions Inc.  He provides HNW client acquisition training for the financial services industry.  His book, "Captivating the Wealthy Investor" can be found on Amazon.
Additional Resources
eBook: Tech Roadmap for Selecting the Ideal Solutions to Thrive in Business Advising
Whitepaper: Stop competing on price alone: Why accounting firms are transitioning to Type 2 services
Advise Clients Confidently
Help businesses generate cash and improve their overall financial performance with ProfitCents, a web-based suite of financial analysis and benchmarking solutions. Learn more >>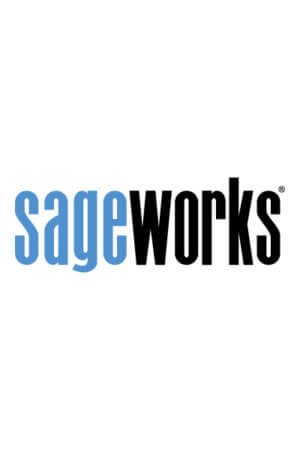 Sageworks
Raleigh, N.C.-based Sageworks, a leading provider of lending, credit risk, and portfolio risk software that enables banks and credit unions to efficiently grow and improve the borrower experience, was founded in 1998. Using its platform, Sageworks analyzed over 11.5 million loans, aggregated the corresponding loan data, and created the largest