Which are America's healthiest banks?
In the last several years following the Great Recession, the health of banks in the U.S. has been analyzed and debated.  For the largest of American financial institutions – those that much of the public banks with for checking, mortgages and auto loans – stress testing regulations have been passed and executed to avoid a repeat of 2008. For those banks under the regulation's asset size threshold, bank examiners encourage a variety of checks that can best help a Main Street bank from falling victim to a shifted economy.
Bank health is also important on the surface level. From an everyday consumer perspective, Americans want to guarantee the safety of their money – be it $50 or $50,000 – by choosing a financial institution that is, by all accounts, healthy. Healthy banks breed customer confidence and loyalty. On the jobs front, any professional within the banking industry, from a loan officer to a teller, would likely want to be employed by a healthy bank, too. The employee may be less intimidated by the threat of job insecurity in a healthy financial institution.
Much media attention centers around which banks are most likely to fail, but what does a healthy bank look like? Based on an analysis of data from more than 6,500 banks across the country, Sageworks recently identified America's healthiest banks by their Texas Ratios. The list highlights the top 20 banks within each region of the U.S. with the lowest Texas Ratios. The Texas Ratio is a key performance indicator in the banking industry, used to assess an individual bank's health and viewed as a good early indicator of bank failures. The ratio gauges a bank's ability to cover its bad debts with its tangible equity capital. The Texas Ratio is determined by first dividing the bank's non-performing assets (sum of Loans 90+ Days Past Due, Nonaccrual Loans, and Other Real Estate Owned) by the sum of its tangible common equity and loan loss reserve (ALLL).
Regionally, Southern banks included the highest number of institutions with a zero Texas Ratio, with 16 of their top 20. Texas is the healthiest banking state by Texas Ratio, with 17 financial institutions making the list in the South, more than any other individual state. The Lone Star State is also home to the most banks with a zero Texas Ratio, meaning those banks have taken on no bad loans. California is also a healthy state for banking – with 15 of 20 banks on the Western list in the Golden State.
Each regional list also saw a wealth of community banks on top, with the sweet spot being between $200 million and $350 million in total assets (these institutions maintain no or few bad loans, which, understandably, is comparatively more manageable than for their larger lending counterparts). Nearly 53 percent of the 80 banks included fell in that asset range. The largest institution included, Goldman Sachs Bank, dwarfs all others on the list, with a total asset size of more than $118 billion.
The dataset was researched through Sageworks Bank Information, a web-based data platform that includes data on all 6,000+ U.S. banks and credit unions. A complete look at America's healthiest banks by Texas Ratio (along with a closer look at the methodology used) is available here.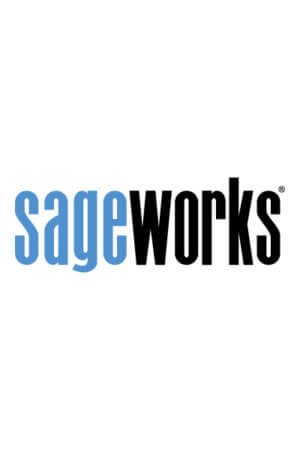 Sageworks
Raleigh, N.C.-based Sageworks, a leading provider of lending, credit risk, and portfolio risk software that enables banks and credit unions to efficiently grow and improve the borrower experience, was founded in 1998. Using its platform, Sageworks analyzed over 11.5 million loans, aggregated the corresponding loan data, and created the largest