Whitepaper: How to improve financial presentations to clients
The following is an excerpt from the Sageworks whitepaper "How to Improve Financial Presentations to Clients".
Numbers are the starting point for most business decisions,
whether it be seeking a bank loan to start or expand a business, obtaining board
approval for a new project or clearing a new hire with a manager. Financial
information is used to explain current circumstances and to justify future plans.
Due to the importance of these numbers, companies and
organizations pay a lot of money each year to ensure they receive financial
information prepared by a professional they trust. Financial presentations play a critical
role for boards of directors overseeing a company or organization's
operations and developing strategies. Many accounting professionals are routinely
required to present financials to directors or owners.
Some people view presenting financial reports as unpleasant, at a
minimum, or even as terrifying. After all, the Chapman University Survey on American Fears for 2015 found that a
higher percentage of people fear public speaking than fear death. Other people simply view a financial presentation
as one more item on a to do list. Either mindset, however, can result in a
presentation that shortchanges the audience.
As Plato said, "A good decision is based on knowledge and not on
numbers." Most people receiving numerical information expect to gain knowledge,
but too often they leave presentations with numbers swirling in their
heads and little in the way of actionable information. Consider how many
business of accounting firms admit they file away their financial statements or
tax returns each year without ever looking at them again.
This challenge is particularly important for business advisory
professionals like accountants. Board members or business owners who don't
understand the financial information presented to them are less likely to
seek advice on issues or opportunities revealed through the numbers. They may
view offers of additional advisory services with a skeptical eye if they have not
already seen evidence of a need for action.
In the Sageworks book, Next-Level
Accountants: Your guide to growing a firm of trusted advisors, author, consultant and former Silicon Valley CFO Randall Bolten notes that accountants and other financial professionals
have a unique opportunity to build trust with clients by ensuring that financial
information presented to them is understood. "How much your audience trusts both you and your information,
starts with having people understand what the information is," says Bolten,
the author of Painting with Numbers:
Presenting Financials and Other Numbers So People Will Understand You. "If your audience doesn't understand you, how
can they trust you?"
Mastering financial presentations requires recognizing and
avoiding three common pain points or pitfalls of presenting numbers: Excessive
data, meaningless minutiae and a lack of context. Fortunately, each
pitfall has identified
solutions.
Read more by downloading the free whitepaper from Sageworks.
Additional Resources
Checklist: Avoid Cash Flow Catastrophes
Practice Aid: 10 Keys to Growing an Advisory Practice
About ProfitCents
ProfitCents helps thousands of accounting firms and business consultants acquire and retain clients through differentiated, high-value services. Build or strengthen an advisory practice, leverage robust benchmarking data or streamline the audit process. Learn more by watching a brief overview video.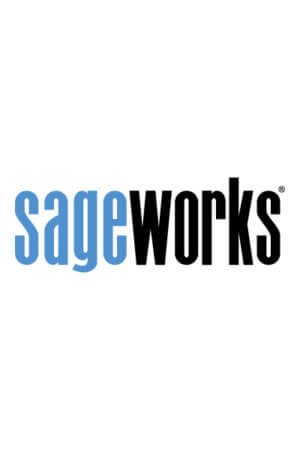 Sageworks
Raleigh, N.C.-based Sageworks, a leading provider of lending, credit risk, and portfolio risk software that enables banks and credit unions to efficiently grow and improve the borrower experience, was founded in 1998. Using its platform, Sageworks analyzed over 11.5 million loans, aggregated the corresponding loan data, and created the largest