Why accountants choose ProfitCents
Accounting professionals go the distance for their clients and arm themselves with the information and tools they need to be successful at their jobs. That's why accountants looking to win new clients and increase engagements use ProfitCents.
ProfitCents was developed by Sageworks, the leader in the financial analysis of privately held companies, to allow accountants to provide financial analysis insight to their clients quickly and easily. Sageworks developed the first patented system for converting financial numbers into narrative text and has been working to help make financial information easier to understand for more than 15 years.
Sageworks' reports help accountants differentiate their services from the competition, providing clients with narrative financial analysis reports, industry benchmarking data, and cash flow forecasts and projections that can simulate "what if" scenarios – critical information that cements the accountant's role as a trusted advisor. Thousands of accounting firms from across the country use ProfitCents to consult with businesses.
"It is the easiest to use and most powerful tool to go from being a tax accountant to a trusted advisor," says Steven Jannicelli, senior manager of Burr Pilger Mayer, Inc. "Now we are actually focused on the value-added process of the analysis."
Named to the Inc. 500, the list of America's Fastest Growing Private Companies and recognized as one of Deloitte's Technology Fast 500, Sageworks possesses the largest U.S. database of real-time financial-statement information for privately held companies. While the firm-level data is anonymous and not identifiable, the database can be sorted by industry according to the North American Industry Classification System (NAICS) and used for benchmarking and analysis of client firms. 
ProfitCents reports use industry data that is unmatched in its integrity and relevancy:
–The data is aggregated from financial statements, which reflect the true operational performance of the companies being analyzed. Because private companies aren't required to make public their financial information, other providers of data about private companies and various industries rely on surveys, self-reported information or data compiled from old tax returns.
–ProfitCents data is updated daily, and industry reports run today are based on financial statements filed as recently as today. Other industry data providers base their "current" reports on data from financial statements that ended 12 months or more earlier, and many providers update their data sets at most a couple of times a year.
–The Sageworks database includes more than 1,400 different industries. Accountants can compare a client's financial performance to peers in the same geographic region or in the same revenue bracket.
–The data used for ProfitCents reports and analyses are filtered using six methods to ensure the database reflects the true operational performance of the companies.
ProfitCents integrates with most general ledgers and client write-up packages, including Creative Solutions and MS Excel, so it is designed to fit into and complement your work flow. Since ProfitCents is web-based, technology upgrades and enhancements are provided and applied to accounts automatically without installation. 
In addition, accountants can edit the reports generated by ProfitCents with MS Word to provide relevant information to the client and to brand the report using the accounting firm's logo and information. Presentations incorporating the reports can be edited and downloaded using MS PowerPoint as well. 
To learn more about how accounting professionals can arm themselves with the leading tools to be successful, watch a demo or download a free whitepaper, Tapping Business Intelligence: Help Your Clients (And Your Accounting Firm) Grow.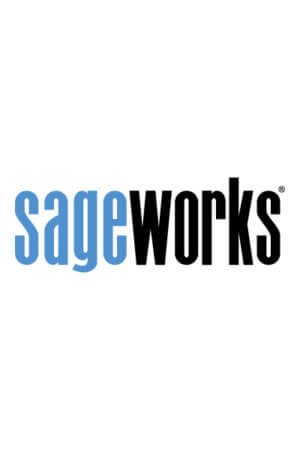 Sageworks
Raleigh, N.C.-based Sageworks, a leading provider of lending, credit risk, and portfolio risk software that enables banks and credit unions to efficiently grow and improve the borrower experience, was founded in 1998. Using its platform, Sageworks analyzed over 11.5 million loans, aggregated the corresponding loan data, and created the largest