Why Do People Switch Banks?
People are willing to experiment with new hairstyles or restaurants, but when it comes to banking, most people are content staying put. Since the financial crisis, customer satisfaction with financial institutions has reached record highs, as evidenced by customer loyalty and repeat usage. According to a survey conducted for Bankrate, the average U.S. adult has used the same primary checking account for nearly 16 years. More than a quarter of people hold onto their checking account for more than 20 years. The reasons why customers eventually decide to abandon their financial institution varies, but there are some common themes among those shopping for a new bank.
Why do customers switch?
The number one reason customers switch banks is because they are relocating. In fact, 61 percent of people have left their previous bank for a reason other than dissatisfaction with their current bank, according to a report by Bank Clarity, a division of the Sells Agency. Life circumstances, such as moving, changing jobs, or changing marital status are the top three reasons people switch banks.
Outside of the uncontrollable reasons customers switch, there are still a number of elements that banks can control. The top reason customers leave due to dissatisfaction is fees. High fees are especially a hot button issue for millennials and low-income Americans. In a FICO survey, 45 percent of millennials cited high fees as their main reason for switching banks. ATM fees and overdraft fees have continued to increase over the years, as noted by Bankrate. As low interest rates and regulatory changes have taken a bite out of profits, banks have had to lean on fees to make up ground.
Where do customers go next?
Bank customers are often loyal to their institution, but that doesn't mean they haven't considered other options. The same report by Bank Clarity found that over half of survey respondents said that if they had to change banks today, they already had a bank in mind that they would switch to. So why is that other bank on their mind? Most commonly (27 percent), those consumers already had a secondary relationship with that bank, according to the same report. Other top reasons included: convenient locations (16 percent); had heard good things (12 percent); or having family or friends that used that bank (10 percent).
Keeping an eye on millennials
It feels like every industry is coming up with new ways to attract millennials to their business—and for good reason. Millennials are on the cusp of surpassing Baby Boomers as the largest living adult generation in the country. From online shopping to subscription-based services, industries have had to change the way they market themselves to the rest of the world. The financial services industry is no different.
While bank customers as a whole are slow to switch banks, millennial customers were the most likely to switch their primary bank in the past year, according to Gallup data. In fact, a study commissioned by Kasasa and conducted by Harris Poll found that 8 out of 10 of millennials would switch banks if one offered products with more or better rewards, such as cash back, high yields and refunds on ATM withdrawals. There is good news for community banks and credit unions looking to capture this particular audience too: Millennial switchers are as likely to consider banking with a local bank as they are to consider banking with a big national bank.
Build a better borrower experience and increase customer satisfaction
Key takeaways for community banks and credit unions
When it comes to decisive factors like banking fees, community banks and credit unions often have lower fees. A key takeaway that the Bank Clarity report provided were the characteristics that actually set banks apart from each other. Even with the rise of technology and new mobile services banks offer, service is still what matters most to bank customers. Thirty percent of survey participants said that service quality is what sets their bank apart, followed by 25 percent of respondents that noted their banks' convenient locations. Community banks have traditionally been known for their superior customer service and strong relationships with customers. This takeaway should reinforce the importance of bolstering customer service and maximizing resources to support customers. If banks are feeling pressure to raise fees to offset financial pressures, it may be time to look for other avenues to grow profits while also maintaining superior customer service.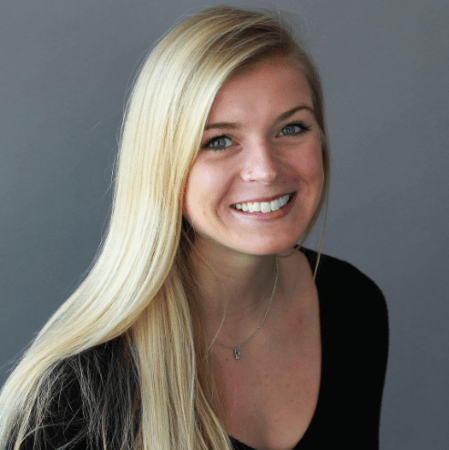 Kylee Wooten
Media Relations Manager
Kylee manages and writes articles, creates digital content, and assists in media relations efforts