Why Fintech startups need partners
Ten years ago, nobody was using the word "FinTech." Quickly fast-forward past a financial crisis and a surge in smartphones, and you'll see FinTech disrupting and transforming the landscape and direction for financial services. Now we're beginning to see a FinTech renaissance, where the objective for FinTech is less about competition, but more so about cooperation. While there has been little scarcity around FinTech venture capital dollars, there is increasing concern over their chance of survival without partnerships in the industry they hope to run on its head. Even though FinTech startups have raised nearly $100 billion since 2009, the World FinTech Report 2018 from Capgemini found that most are likely to fail if they neglect building an effective partnership ecosystem. What's behind this push for partnerships?
Need: Customer trust

When it comes to finances, customers need to know that their money is in safe, secure hands, and traditional financial institutions have a history of earning that trust through longstanding relationships. According to the World FinTech Report 2018, financial services customers have greater trust in the brands of traditional financial institutions and firms, than in those of FinTech companies. In PwC's Global FinTech Survey 2016, 56 percent of respondents identified information security and privacy as threats to the FinTech industry. FinTech has done exceptionally well when it comes to identifying and meeting some customer needs (such as quicker decisions on loans) that traditional firms have been slower to address. But startups lack the trust customers have in traditional firms that is still vital for growth and success. By partnering with established financial institutions, FinTech startups align themselves with the institution's goals around trust and security for customers.
Need: Scale and visibility
No matter how many venture dollars a startup secures, it must be able to scale in order to survive. While FinTech startups may have the upper-hand in technology and agility, they often lack in the business expertise and go-to-market capabilities that established financial institutions have that are necessary to scale their operations. Meanwhile, financial institutions already have an established, loyal customer base with valuable data on those customers. Partnerships with financial institutions fulfill needs around a tried-and-true business model with real, paying customers that FinTech startups haven't yet established.
Seeking partnerships
Rather than viewing financial institutions and financial technology as competitors, it's time to look at them as allies. Both traditional and startup financial services firms have very specific assets that can offset each other's shortcomings. Some financial institutions and FinTech firms are aligning through mergers or acquisitions. Others are able to provide more services to customers and do so efficiently by embracing technologies like APIs (application programming interface). APIs enable the flow of data and analytics between an institution's current technology infrastructure and other systems or applications, without a business combination or wholesale overhaul of the bank's technology infrastructure. Conversely, they allow FinTechs to tap into the trust and scale of a traditional financial institution without selling the entire firm.
Companies such as Sageworks can serve as accelerators for FinTech companies to build onto the institution's platform and create a more customized, customer-centric experience. While the conversation around partnerships has centered on the ways that financial institutions could benefit from FinTech, these partnerships are mutually beneficial, allowing both entities to grow and create even better customer experiences.
Learn more about Sageworks' API Network and how financial institutions and FinTech startups can work together using the network. Request information »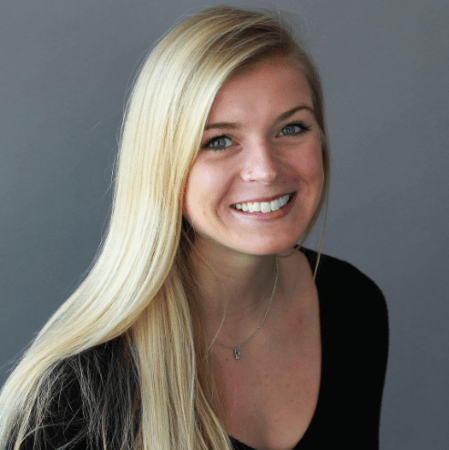 Kylee Wooten
Media Relations Manager
Kylee manages and writes articles, creates digital content, and assists in media relations efforts