Why would anyone want to listen to a podcast from an accounting firm?
Guest post by
Becca Davis
Director of Practice Growth, Rea & Associates
I know what you're thinking – listening to a podcast from an accounting firm is probably about as entertaining and insightful as watching paint dry. But "unsuitable on Rea Radio" isn't your typical accounting podcast, which is why it has been so successful for our firm, Rea & Associates – a regional accounting and business consulting firm headquartered in New Philadelphia, Ohio.
In developing the initial concept for this project, we wanted to create a show that would spotlight our firm's culture while providing listeners with expert advice from industry leaders – in a way that is relaxed, conversational and informal. In October 2015, "unsuitable on Rea Radio," Rea's 20-minute weekly podcast, was launched.
Identifying our target audience
One of the primary objectives outlined in our firm's new strategic plan is to establish the people of Rea as thought leaders ("famous people," as we call them) in their respective industries. But to do this, we needed to provide our firm's leaders with a platform upon which to share their experience and insight. Crain's Cleveland Business reports that those who listen to podcasts tend to be highly educated and highly paid, and more than 52 percent of listeners report to earn an annual income of at least $100,000. Confident that "unsuitable on Rea Radio" would be heard by the business professionals and C-suite executives we wanted to establish as regular listeners, we set to work.
"Through SoundCloud alone, we have had 6,300 listens with an average of 223 new listens per week. We have also received a lot of great feedback from clients, prospects and friends of the firm." 
Finding our voice
The first step in developing our podcast was to identify the show's brand. We knew we had to shatter the "boring accounting podcast" stigma and we wanted to do so in a way that would highlight the qualities that, we think, make Rea different – perhaps even a little bit "unsuitable" to those accustomed to the "business-as-usual" mindset. 
Aside from the obvious rebellious connotation, we chose the show's name – "unsuitable on Rea Radio" – to indicate that our team does not consist of stereotypical stuffy CPAs in suits. Not only are we comfortable "loosening up our ties" and having fun, the Rea team actually includes some pretty humorous, outgoing folks – particularly our show's host, Mark Van Benschoten, a partner with the firm who is known for his personality and excellent rapport with clients and coworkers. Once the show's name was identified, everything else (logo, promotional material, messaging, etc.) pretty much fell into place – including how to choose the right guests for the show. NOTE: Personality Is Critical! 
Topping the charts
The success of "unsuitable on Rea Radio" has been astonishing. As of April 26, 2016, 30 episodes have been released. And while iTunes does not provide listener statistics, we know that, through SoundCloud alone, we have had 6,300 listens with an average of 223 new listens per week. We have also received a lot of great feedback from clients, prospects and friends of the firm. 
Here's a little bit of what we've heard since launching the podcast:
• "I really enjoyed your podcast. I was struck mostly by how articulately and reasonably you spoke, without being formal and stuffy. You have a very comfortable way about you."
• "Informal, witty and informationally functional. Sound financial and business consulting advice through simple conversation. Experiential and knowledgeable – you can tell these guys have been there and done that. Thanks for the insights." (via iTunes review)
• "Just listened to your internal control podcast. Interesting stuff. It's pretty hard to make controls interesting, so good job."
• "Very rarely do financial podcasts make me laugh out loud. Great job doing those."
• "I loved the podcast on cash flow. I pound the table every month and get looks of disdain when I am harping on management team to get the invoices out."
• "Outstanding. The podcasts are conversational and not a typical canned lecture or someone pontificating on a topic. Real, substantive, engaging and informative."
If you have any questions about "unsuitable on Rea Radio" or would like to learn more about our experience, you can fill out the contact form on my bio page or send me an email ([email protected]). In the meantime, I would like to encourage you visit the podcast page on the Rea & Associate's website. You can also listen to unsuitable on Rea Radio on iTunes or SoundCloud.
Becca Davis is director of practice growth at Rea & Associates, which recently won two 2016 Marketing Achievement Awards from the Association for Accounting Marketing for the "unsuitable" podcast series.
Learn more about best practices for generating leads through targeted networking and the web by downloading the Sageworks whitepaper, "Lead Generation for Accountants."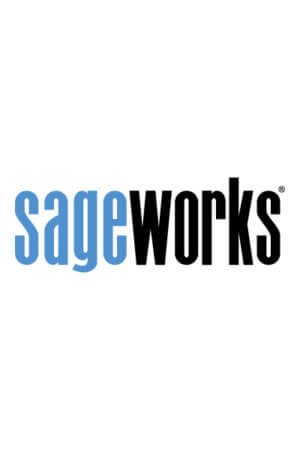 Sageworks
Raleigh, N.C.-based Sageworks, a leading provider of lending, credit risk, and portfolio risk software that enables banks and credit unions to efficiently grow and improve the borrower experience, was founded in 1998. Using its platform, Sageworks analyzed over 11.5 million loans, aggregated the corresponding loan data, and created the largest