Why you don't want to miss the 2016 Risk Management Summit
With the recent release of the Financial Accounting Standards Board's (FASB) guidance on the
Current Expected Credit Loss (CECL) model
,
Sageworks
' Summit is uniquely positioned to provide the latest information on how institutions can prepare for the changes and what the impact may be once effective.
The 2016 Risk Management Summit features experts from the American Bankers Association, CliftonLarsonAllen, Crowe Horwath, Grant Thornton, KPMG, and Promontory Financial Group, among others. These sessions will feature diverse presentations as well as provide immediate action items for risk management professionals to improve their ALLL processes.
Featured Speakers: 
Michael Gullette – American Bankers Association
Minding your Ps and Qs: Strategic Q Factor Analysis for Today and Tomorrow – No investment decision in a CECL process should be made without a solid understanding of qualitative credit analysis, as it takes a front-seat role under CECL. Beginning with the Q factor basics, this session will step participants through a structured approach at Q factor analysis for today and also discuss how the analysis will change under CECL.
Graham Dyer – Grant Thornton
Key Concepts in Modelling Expected Credit Losses – This session will describe some of the key concepts related to modelling expected credit losses pursuant to FASB's CECl model and will address the following questions. What does ASU 2016-13 say about modelling? What are examples of potential approaches, and what are their respective strengths and weakenesses? What information is needed for different modeling approaches? How are controls and corporate governance impacted?
Todd Sprang – CliftonLarsonAllen
CECL Overview: How to Succeed through Transition – This session will be an introduction to CECL and focused on unpacking the final guidance released by the FASB on June 16th. Attendees will gain actionable insights on how to better navigate through the transition and how those insights will have impact across the institution.
Tom Morris, Ph. D. – Keynote Address
As one of the world's top business philosophers and thinkers, Mr. Morris has authored 20 published books, most notably If Aristotle Ran General Motors, and has been a constant voice on the topic of corporate change in such diverse media outlets as The New York Times, NPR's "Morning Edition" and "Talk of the Nation", CNN, NBC and CNBC to name a few. This September, Tom will deliver an address full of energy, humor and wisdom to help guide leaders on how to fully capitalize on times of change. Tom currently sits as the Chairman for the Morris Institute for Human Values, a role he commenced following a 15-year professorship at the University of Notre Dame.
Preferred registration savings are available through August 14th. For more information on the 2016 Risk Management Summit, or to register, visit Sageworks.com/Summit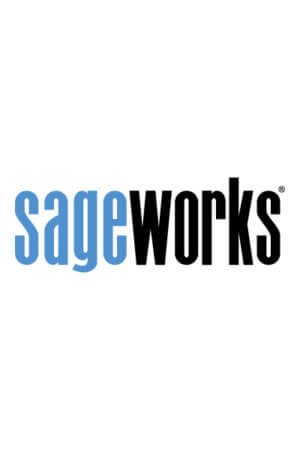 Sageworks
Raleigh, N.C.-based Sageworks, a leading provider of lending, credit risk, and portfolio risk software that enables banks and credit unions to efficiently grow and improve the borrower experience, was founded in 1998. Using its platform, Sageworks analyzed over 11.5 million loans, aggregated the corresponding loan data, and created the largest