Why your clients need a financial checkup once a year
The best business people I know are always ahead of the financial data they possess. That is, the shrewdest people who run businesses have an inherent understanding that good management decisions are always based upon what is going to happen rather than on what has already happened. I have worked with hundreds of people who run businesses, and the logic and approach that they take often makes no sense to the rest of us. Yet there is clearly some logical matrix or reasoning that these people use to gather and break down complex decisions.
To financial people like you and me, this is an alien approach to working with financial data, because it is our job to report on past and current results. We work in the here and now, whereas our clients live in the what might become. There are many reasons that our clients live in the future. Sometimes, this is simply how they are constructed as people. I always joke that the reason we live in the future is because the present is never quite what we want it to be. Also, the best business decisions are always based upon a careful review of future conditions, not on past conditions. Yet it is also true that business people need to understand the past in order to be able to make their futures happen. You cannot run a business without piecing together the results of the past and gaining insight from what has occurred.
So the answer is not to discard legacy financial data (financial statements), the financial statements we have come to know and use. It means the opposite. What accountants need to do is connect what has happened (the results from financial statements) to what business people want to happen in the future. This whole idea is very difficult to understand, much less to explain. The idea is that we want to understand the past in order to make better decisions in the future. This is where many business people, even good ones, fall off. They cannot develop a good framework for future decisions because they don't even know what is happening now.
Financial statement information is vital information. I used to work for one CEO who said it best: Financial statement data is a vital strategic weapon that can be deployed as a real asset in the marketplace. Financial statement information is also massively underused by both accountants and the clients they serve. Why?  There are four major reasons:
1. Business people are so busy making ends meet that they don't have the time to sit down and look at and analyze financial data.
2. Often, business people are intimidated by accounting (and accountants), and they don't know how to read their financial statements. This is a HUGE part of the client engagement process, and we need to be fully aware of this. Nobody wants to feel stupid, so people are afraid to ask the questions they should ask.
3. Accountants are so busy making ends meet that they don't have time to sit with clients and look at and analyze financial data. Many of us are focused on the daily grind of getting work done.
4. Accountants are intimidated to admit that they may not always know the intricacies of interpreting financial statements. The truth is that in school we were trained to do accounting, not necessarily to use the information we produce. Financial analysis and indeed finance is quite different from accounting.
So, what does this leave?  This leaves millions of business people who live in a future that may not happen and who often have no tie back to what has actually happened. To me, this is a perfect place for accountants to insert themselves.
I recommend a 30 minute financial checkup once a year for all clients. Through simply sitting down with clients at least once a year and reviewing financial statements, accountants can build a bridge from the past to the future. This session is not time consuming, and it is highly productive. At a minimum, it will deepen the relationships you have with clients. It may also generate additional fees for the practice — clients will learn that you are more than a tax preparer/compliance professional.
In an upcoming post, I'll share three things that should happen during these financial checkups. In the meantime, do you think there are other reasons why financial statement data is underused by accountants and clients?
Brian Hamilton is the co-founder and chairman of Sageworks. He is an original co-developer of "FIND" (Financial Information into Narrative Data), the company's core artificial intelligence technology which converts financial numbers into plain-language reports. "FIND" is the basis of ProfitCents® and Sageworks Analyst®, applications that are used today by thousands of financial institutions and accounting firms throughout North America and the United Kingdom. 
Brian holds an MBA from Duke University and a bachelor's degree from Sacred Heart University. He is a noted expert in finance who has been published and quoted in most major national media outlets. He is currently a guest columnist for Forbes.com. Brian also oversees Inmates to Entrepreneurs, a community outreach program focused on teaching ex-offenders to start low capital businesses upon release from prison.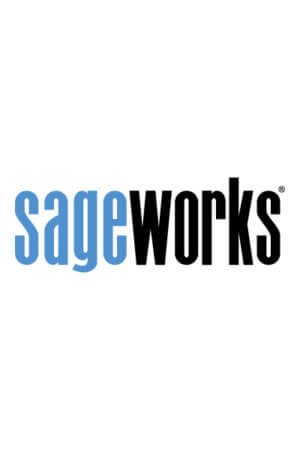 Sageworks
Raleigh, N.C.-based Sageworks, a leading provider of lending, credit risk, and portfolio risk software that enables banks and credit unions to efficiently grow and improve the borrower experience, was founded in 1998. Using its platform, Sageworks analyzed over 11.5 million loans, aggregated the corresponding loan data, and created the largest