Will the cost of regulation impact community bank customers?
The banking industry has seen a steady stream of media attention since 2008, much of it in the form of stories about data breaches linked to major retailers or mega banks' profits. For most consumers who have a checking account, savings account and maybe a mortgage, the regulations placed on their community bank isn't given a second thought.
Two recent surveys addressing the community banking landscape have pointed to increasing regulations as the primary cause of stress for these institutions. KPMG's Community Banking Survey noted that regulations such as the Dodd-Frank Act and Basel III are the top concern for community banks over the next 12 months, with 32 percent of survey respondents saying that regulation and legislative pressures are challenging their institution's growth. Risk management issues were also a high-ranking hurdle to growing banks, with 26 percent calling it a concern for 2015.
The cost of compliance in these areas is also high for community bankers. Thirty-seven percent of those polled cited that their institution would be increasing spending related to regulation, the second largest cost behind IT (46 percent noted they would spend more on IT this year, which could include automated solutions to assist in compliance). The costs associated with ensuring a bank is accurately acting on regulations is growing, too. More than three-quarters of the bankers surveyed offered that anywhere between five and 20 percent of their total operating costs are driven by regulations. That number is up about four percent from 2013.
With more of a community bank's operating costs being eaten up by the regulatory burden, the numbers need to shift from another column. The ICBA's 2014 Community Bank Lending Survey suggests the shift is coming in the form of less consumer lending. Not all that long ago, a customer could stroll into their preferred community bank and with an opportunity to be approved for a personal loan. After assessing the customer's credit and history with the bank, the lending officer had some leverage to approve said customer for funding to consolidate their debt or even buy an engagement ring. Now, many banks don't provide this service for their customers for a variety of reasons. One reason is that loan officers are under tighter restrictions in all areas of lending. Plus, consumers in need of a personal loan are more likely to fire up their laptops than visit their local community bank.
One area that could feasibly take a hit in 2015 is residential mortgage lending, which would significantly impact a community bank's customer base. The ICBA survey summary noted that the regulatory burden is tightening the vice on banks' residential mortgage lending activities, and new rules and requirements were by far the most cited barrier to making more mortgage loans. Seventy-three percent of bankers surveyed said regulations were a key factor in mortgages, but less than half thought these rules were a factor for commercial and consumer lending (such as auto loans) combined. A surprising number of banks responded that they are considering an exit from mortgage lending in some form:
• About nine percent surveyed are considering cutting residential mortgage loans (first lien) from their portfolios
• Another nine percent could drop junior lien mortgages and home equity lines of credit (HELOC)
• And five percent could exit multi-family residential mortgage loans
Some community banks are simply not seeing consumer lending – in the form of mortgages or other consumer loans – as an area of growth anymore, despite their desire to help stimulate their local economy (small business lending, however, could see an upswing, which could positively impact local economies). Only about 17 percent of bankers surveyed by KPMG pointed to residential mortgages and consumer loans as one of their top three drivers in revenue growth for the next few years. And while that makes financial sense for the banking community, many consumers may need to assess other lending options for their next home or automobile.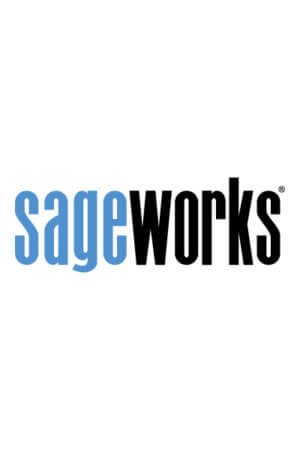 Sageworks
Raleigh, N.C.-based Sageworks, a leading provider of lending, credit risk, and portfolio risk software that enables banks and credit unions to efficiently grow and improve the borrower experience, was founded in 1998. Using its platform, Sageworks analyzed over 11.5 million loans, aggregated the corresponding loan data, and created the largest